We are so thrilled to present to you… 'The Inheritance Games' Mortal Edition Set, brought to you in collaboration with @authorjenlynnbarnes, @penguinplatform and @penguinukbooks!
In case you missed it, yesterday we announced the launch of our new Mortal Edition product range! This collection is separate to our subscriptions and will focus on YA and Adult contemporary titles and we plan to launch a few of these every year.
This is the very first Mortal Edition Set, and it's for a series that captured Team FairyLoot's hearts. The Inheritance Games is a high stakes YA mystery with a dash of romance that we were obsessed with from the very first page. It's actually the love of this series that sparked the idea behind Mortal Editions, and we hope you'll love it as much as we do!
What is so special about this Mortal Edition Set?
✨ HARDCOVER EDITIONS: These will be Royal sized hardcovers
✨ EXCLUSIVE COVERS WITH FOIL: Redesigned dust jackets with foil detailing
✨ FOIL ON THE HARDCOVER: Foil designs on the front of the hardcover (to be revealed – stay tuned!)
✨ STENCIL SPRAYED EDGES: Stencil sprayed edge with solid colour sprayed edge at the top and bottom
✨ ENDPAPER ART: Character art endpapers designed by @kirisy_art that perfectly capture the characters and scenes
✨ SIGNED BY THE AUTHOR: All three books will be signed by Jennifer Lynn Barnes
This is NOT part of our normal monthly subscriptions and if you wish to order a set, they will be available in the Fairy Trove (we ship to most countries worldwide). The Inheritance Games Mortal Edition Set will be available for £72 GBP / $98 USD + shipping and is expected to ship around December/January 2023.
Early Access emails will be sent to active subscribers on August 9th at 1pm BST, and if we have sets remaining, they will be available to the public on August 10th at 1pm BST from the Fairy Trove.
Are you as in love with this Mortal Edition Set as we are?
Gorgeous graphics by @blanca.design 😍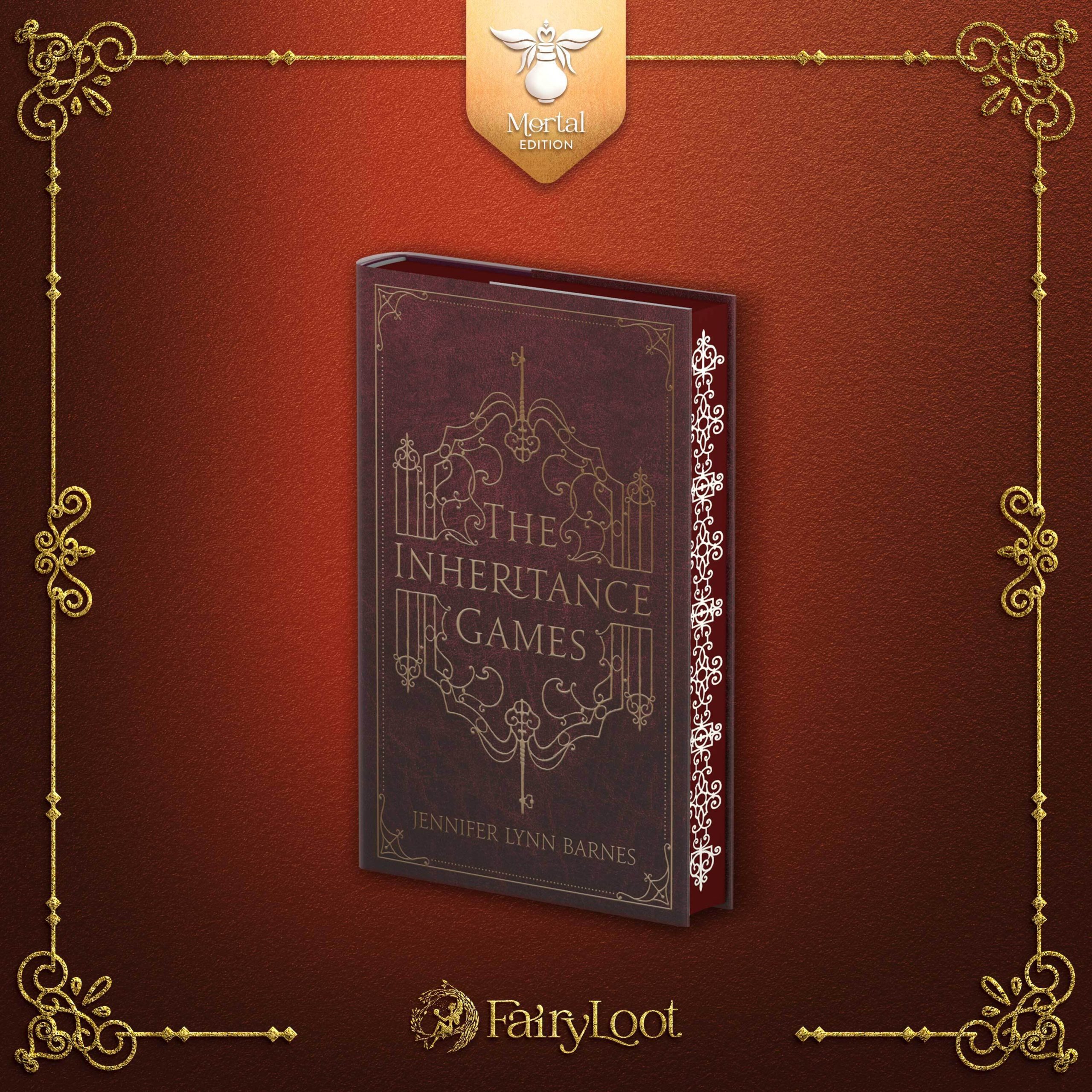 ---
IT'S REVEAL TIME! 🎉 Today we're sharing the stunning foil on The Inheritance Games, brought to you in collaboration with @authorjenlynnbarnes, @penguinplatform and @penguinukbooks!
These books will have gorgeous, intricate foil on the FRONT AND BACK of the hardcover and we are so in love with the designs! The front is pictured below and the back design will match!