Gorgeous photo by @thesunbooks
Hello Fairy Friends!
We've made it to the final day of our Readalong! I hope you've enjoyed it? I know I've had a great time reading along with you all, seeing your posts, and hearing your thoughts in the comments! It's been a fab read to theorise with too!
But we're onto our final section, and a dramatic one it is! Let's talk about it!
---
Please be warned, the following will include spoilers for The Prison Healer by Lynette Noni! Read only if you've finished the book!
-!SPOILERS!-
After blacking out in the previous chapter, Kiva awakens to find herself in a cell. It doesn't take long to realise she's in The Abyss, the worst of Zalindov's areas as it's the place for punishment. Not long after waking, Kiva is lead to another room by one of the guards, only to discover Jaren – bleeding, beyond pain after being flogged repeatedly. Kiva is made to watch as the flogging continues, unable to help him at all.
Kiva's own punishment isn't of the physical kind, since she still needs to do the final trial. Instead, she is locked in the true Abyss, a darkened cell completely in isolation. Teased with only tiny breaks of light, Kiva is locked away with only her thoughts for company. There's no indication of how much time passes, only darkness and the dripping of dirty water…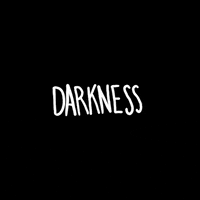 A crack of light, this time for longer. Naari has found her, with promises of help. We discover it has only been six days, the longest six days in existence. But we at least know that Tipp is watching over Tilda, Jaren is healing, and Naari has discovered the poison vials.
Naari tries to report the vials to Warden Rooke, only to realise he knew all along – in fact, he's the very cause of it. In a sadistic method of population control, Rooke has been following the same method carried out nine years ago, deliberately causing sickness to eliminate those in Zalindov. The same method that killed Kiva's father – making Rooke his murderer.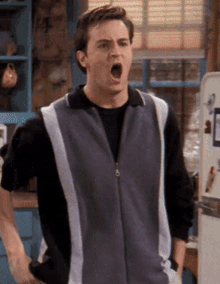 In a vain attempt for help, Naari rides to report Zalindov to the royal family, in the hopes they'll crack down on Rooke and his ways. But Kiva is disbelieving. Why would the royals help? Until it dawn on her, a slip in Naari's conversation making all clear…Jaren in the Crown Prince Deverick! And Naari his Golden Shield!
All this time, Jaren has been parading as a prisoner. Why are the royals trying to infiltrate Zalindov? What is it Zalindov holds that they need so badly?
With all these questions whirling around her brain, Kiva is once more thrown into isolation for days, with only her final trial awaiting…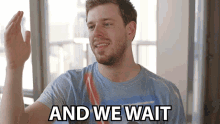 The next we know, Kiva is pulled from her cell and thrust instead into the Trial by Earth. A reminder of the rules is given once again, seemingly unnecessary at this point. That is, until Jaren's fate is thrown in with Kiva and Tilda's. Not only must Kiva survive for her own life, but her life is now tied with those of both the Rebel Queen and Crown Prince. No pressure, huh? And with another knock on the head, Kiva is once more unconscious.
She wakes to find herself in a dark, grim place. Jaren is by her side, still injured and really not in a position for strenuous trials. But they're here nonetheless. Where is here, though? Well, it seems they have been abandoned in the tunnels, tasked with returning within the hour. With an hour of walking in each other's company, the inevitable happens – the truth.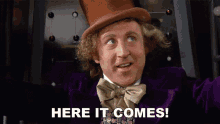 It's while in these tunnels we discover Jaren's motives. Needing more information on the rebel movement and knowing of Tilda's imprisonment in Zalindov, they hatch a plan to send the royal guards to infiltrate for more information. Befriend the rebels, discover their plans. Only one of them is injured last minute, and so Jaren throws himself in to take his place. Parading as a prisoner, Jaren hoped to investigate more – only his plan fell apart pretty quickly, and pretty spectacularly. Resigned to this, his hope now is to get out – and Kiva with him.
Inspecting his injuries and making sure he can survive, Kiva pushes for an answer about his previous scars. It turns out his mother, the Queen herself, was the one to inflict these wounds, under the influence of Angeldust. Suddenly his earlier aversion to it makes sense, and no more is said on the topic.
But another topic arises, and that's the topic of what comes next. Jaren suggests Kiva goes back to the Capital with him, where she can begin training in the healer academy. Tipp can come too, and she'd be able to contact her family again. It all seems a bit too good, don't you think?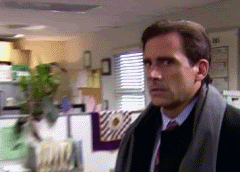 But reality soon shatters through those thoughts, as it dawns on Kiva that Jaren has more to his secret than just being royalty. He doesn't just have elemental magic – he has all four abilities, unheard of since Queen Sarana herself. While useful now in their escape from the tunnels, it's too much to process right now.
Approaching the surface, they aren't met with the guards as expected, only screams in the distance. While escaping the tunnels, a riot has broken out at Zalindov, causing carnage everywhere. Kiva's thoughts immediately turn to Tipp and Tilda, and she sets out running to the infirmary. The place is smashed, and it doesn't take long for the worst sight to be seen. Tilda is dead, with Tipp soon to follow. Panicking, Kiva stumbles to help him, a flashback to the prologue hitting us as she does so. She remembers her father, making her promise not to use her power, and her anguish at having to remain hidden for 10 years. It's too much, and finally it breaks out – Kiva has the ability to heal Tipp. He's breathing once more, and Kiva stamps her power back down as Jaren and Naari burst in.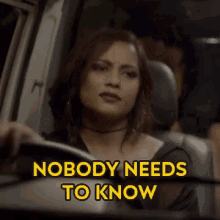 And so the breakout mission is happening, with everyone banding together to make sure Kiva is allowed free. Rooke attempts to stop them, but with no luck. Kiva manages to send one final message to her family in the process, revealing one final bombshell for us all…
"Mother is dead. I'm on my way to Vallenia. It's time to reclaim our kingdom."
Excuse me?!?
Our final note is one of shock, with us finding out Kiva is the Corentine princess, now returning to the capital that should be her own…
---
What an ending! So many bombshells were thrown in there – did you see any of it coming? There were certainly some that took me by surprise, and I only have more questions now! I can't wait for the second book!
Thank you all so much for joining me in this readalong! I hope you've enjoyed it as much as I have, and do be sure to share your photos on Instagram to celebrate the end!
We'll be back soon with a readalong for our next book, so be sure to stay tuned for more.
In the meantime – have a wonderful weekend! 🙂
Love,
Ashleigh