Stunning photo by @kats.bookshelf
Hey friends!
It's day 3 of our readalong! We are in for a treat with today's section and I can't wait to dive in!
But before that, we have our semi hush-hush giveaway to cover before that! What's that? Oh just a chance to get your next FairyLoot for free as a reward for reading! Doesn't really get better than that! And your chances are so good too! We don't really announce this anywhere else as we truly want the person from the readalong to win! If you'd like to try your luck, all you need to do is follow these steps!
Take a photo of our edition of The Shadows Between Us!
Include a hashtag #FairylootShadows (very important)!
Do all of this by the end of the 30th of March!
Mention down below in your comment today that you have entered and include your Instagram handle (also super important!)
With that said, I know everyone struggled to stop reading yesterday so let's dive in to today chapters! Today we're reading Chapters 14-17!
Please be warned, the following will include spoilers for The Shadows Between Us Chapters 1-17! Read only if you've finished those pages!
-!SPOILERS!-
The night ends with Alessandra with a bruised face and Leandros with a bruised ego after she rejects his advances. But she's here to win a kingdom, she needs to keep her mind on the bigger picture!
Oh no Kallias is waiting for her in her room! How long has he been there!?! Thank god she didn't let things go further with Leandros!
Aww he was going to take her out for the evening! But Alessandra is right, she's not just going to sit about doing nothing just in case he wishes to spend time together when he hasn't had the time for until now!
Uh oh, has she really ruined her shot this time?
I feel like Kallias may have instructed the servants to leave her things be but where are they going?
Oh what wow!! He can make himself intangible on demand! That's what the shadows help him do!! But if he ever touches someone skin to skin when he's not in his shadow form he'll solidify forever!
This could make it a bit more difficult for Alessandra, could he really end up falling in love with her knowing that it could potentially mean his death?
Aww they're off for a picnic! And what a perfect time for Alessandra to quiz Kallias on his shadows.
"And should I fear you?"
"Never"
But little does he know, he should be fearing her!
Is anybody else super hungry after hearing about all of that delicious food??
Ahh they're actually going skinny dipping! How very scandalous!!
I actually love the King and I'm gonna be super sad when she has to kill him as they do have fun together!
And the King is trying to give women equal rights?!? Can't help but love a feminist man.
They're really opening up to each other, which would be nice if we didn't know Alessandra just wants to get close enough to kill him! They're both so similar!
Uh oh, is telling him about Hektor the best plan?
The masked bandit is bold!! Stealing directly from the king and right in front of him! And how did he manage to get past all the guards that were with them??
OMG they were distracted because Alessandra was naked ? ahh Kallias just killed one of the guards!! Well to be fair if the bandit had wanted to kill them instead of just stealing food he probably could have since they didn't do their jobs but wow! This is the first time we've properly seem him act like a King. Oh wow and he's going to kill the rest of them once they return to the palace!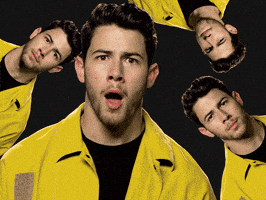 Luckily their plan to distribute fake coins is almost ready to be put into place so they should be able to catch the bandit soon!
I love how quickly the ladies of the court divulge their exploits after being told it's okay to! They've obviously been waiting for this change for quite a while and this is only the start of Alessandra helping them!
Oh no! Hektor's father has now written directly to Alessandra and all but threatened her to meet with him! I wonder what has made him so sure she has something to do with it!
Luckily, a small lie to Kallias and he is ensuring that the Baron will not be permitted into the palace! Hopefully that will deter him a bit…or will it make him think it's a bit suspicious…
Ahh is he falling for her?? He definitely knows how to charm her and he's not doing it for the sake of the council!! He's so fun when he's in a good mood!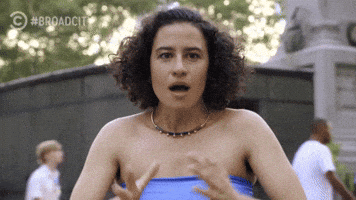 I love that Rhoda has devised a system of ranking men! It does make me laugh that she's using it to try and find a future husband and I'm glad she's finally coming out of her shell a little more!
Yay Eliades doesn't want to marry her anymore!! So at least one part of their plan has succeeded!! Now can they get him together with Melita!
I can't help but laugh at the thought of Kallias shooting daggers at Leandros when he tries to get close to Alessandra ?
Aww he cut his meeting short to spend time with her! This definitely isn't about keeping up a rouse anymore and they're so cute together ? and he's letting her throw a ball just so she can show off her new dress!! That is just goals!
Oh my god Kaliias has been shot!! And he was solid when it happened so it's actually hurt him! How did the assassin get in? Surely the palace must be heavily guarded!
The assassin tries again but this time Kallias is prepared and it goes right through him!
Duelling with him must be pointless since there is no way to kill him if he's surrounded by his shadows! The assassin realises this and attempts to flee but Kallias manages to knock him down!
Oh wow, so if he shifts in time, the shadows can heal him before his wounds become fatal. And it seems, the assassin was hired to make it look like it was someone from a different kingdom but why?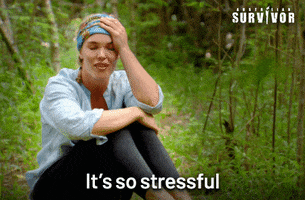 Upon reaching a door, Alessandra realises she has been led to the Queens rooms!! Kallias wants to keep her near after she basically saved his life and now she lives next door to him! This could definitely help her plan!
---
Alessandra's plan seems to be coming together quite well now and things are starting to get exciting!
Who do we think the assassin is and is it the same person as the masked bandit? Why does someone want to kill the King?
See you tomorrow to hopefully get some answers!
Amy