Beautiful photo by @darkfaerietales_
Hey Fairy Fam,
I hope everyone is enjoying the readalong so far! It's now day 3 and things seems to be all over the place for Brie, who's ready for today's section?
But before that, we have our semi hush-hush giveaway to cover! What's that? Oh just a chance to get your next FairyLoot for free as a reward for reading! Doesn't really get better than that! And your chances are so good too! We don't really announce this anywhere else as we truly want the person from the readalong to win! If you'd like to try your luck, all you need to do is follow these steps!
Take a photo of our edition of These Hollow Vows!
Include a hashtag #Fairylootvows (very important)!
Do all of this by the end of the 13th October!
Mention down below in your comment today that you have entered and include your Instagram handle (also super important!)
Alrighty, let's dive right in. Today we're reading Chapters 15-21!
Please be warned, the following will include spoilers for These Hollow Vows by Lexi Ryan Chapters 15-21! Read only if you've finished those chapters!
-!SPOILERS!-
Back at the palace Sebastian pays a late visit to Brie in her room and presents to her the Mirror of Discovery! One step closer to getting Jas back. She uses the mirror to see Jas and she seems well and cared for… hmmm.
Brie and Sebastian take a glamoured stroll through the gardens and end up in the kitchen, where once again Sebastian asks Brie if she could live in Faerie. Could she?
With no sign of King Mordeus's goblin, Brie heads to Finn's house with pretha for training, when a wounded Finn comes and here we find all the dark secrets of the Seelie Courts – the prison camps, the separation of the kids from the parents… the brainwashing, oh god. Finn and his court try their best to save the children. And thus the king and queen of the Wild fae come in – they've been providing temporary shelter to the Unseelie children.
All this is interrupted by a kid, Lark who is Pretha's child – did not see that coming. Lark has the power of sight and she says some very interesting things about Brie.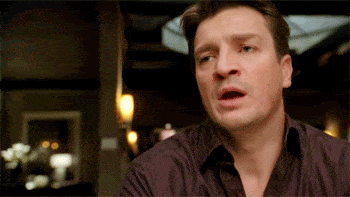 Still no sign of the king's goblin, Brie sticks to her training and is getting better. Finn is still in bad shape and Kane has brought a tribute for him? Oops, Finn is not happy and Brie is annoyed that no one is explaining to her what a tribute is. So Brie decides to get the answers herself by using her powers to get in the room.
Finn isn't happy about this and reluctantly takes the female tribute and Brie is jealous seeing them kiss? Jealous enough to go to Pretha and ask her why she would let Finn do this…. Finn is her brother in law, that's why Lark has the same eyes aahhh.
King's goblin finally comes and Mordeus is playing a dangerous game, he finally relents and tells her the second item is a book of spells that was stolen from the Unseelie and that it will be hard to find.
Brie is returned back but Pretha takes her to Finns to get changed, where chaos is unleashed – Jalek wants out, apparently the queen is weak and he wants to attack. Finn and Pretha send Brie back to the palace, and Sebastian has been waiting for her all morning – he was worried for her and they share another kiss – Arya has told Sebastian to choose a bride by the next moon.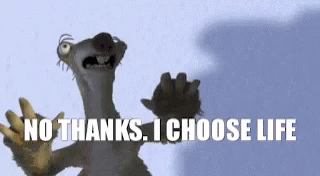 Wasting no more time, Brie starts her search for the Grimoricon, and she uses the mirror to see where it is – a large library and it sits in the middle on a dais.
Brie decides to go to the Litha festival, all dressed up and she meets Sebastian who glamours them again, and in conversation she asks about seeing libraries and so Sebastian takes her to one but it's not the one from the mirror. The moment they share is broken by Riaan who says they've caught a traitor.
Brie using her powers follows Sebastian to a cell only to find Jalek, oh no! Brie finally sees the cruelty that is hidden in the Seelie court and also Sebastian. Brie finds out more secrets yet all are still a mystery to her. She rides to Finn and tells them about Jalek and that she knows a way to get him out – her magic. So Finn, a conduit to her power, both go to save Jalek – and here we find one of the reasons why Jalek left the Seelie court, his poor sister. 😔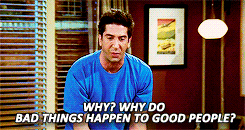 Brie manages to get them all out safely and back to Finn's house. She's exhausted and spending some alone time outside. Finn and Brie share another sweet moment, talking about their mothers. He tells her to take time to rest and heal.
Two days of resting and already Brie is bored, she tries to find Sebastian but Riaan tells her he's 'away'….. shady. Instead she asks the mirror to show her sister and then to show her mother, who's walking in a cemetery? Brie decides to go and finally find her, but at the cemetery she's all alone, so she asks the mirror again, but this time it shows her a rotting corpse in a tomb. 
Horrified Brie tries to make sense of what she just saw but gets entangled in a Dream? A vision? What is going on…. Brie hears her sister calling out to her, Brie races after the voice only to find her childhood home on fire. 
Brie runs straight in to find her sister but is coughing up smoke and keeps hearing voices from the vision? In reality? She's lost and confused and finally falls unconscious.
---
WOW! What an end to today's chapters! Now, time to take a vote: are you #TeamBash or #TeamFinn? I'll reveal the winner on Friday. 👀
Love,
Shaz