Stunning photo by @bookobsessed_emily
Hello Fairy Friends!
How are we all doing today? Still shocked from the ending of the last chapter we read? Because same, let's just get right to it!
Today we are reading from Chapters 22 to the end of Chapter 29!
Please be warned, the following will include spoilers for These Hollow Vows by Lexi Ryan Chapters 22-29! Read only if you've finished those chapters!
-!SPOILERS!-
Brie is in really bad shape, in and out of consciousness, she hears Finn telling Pretha to heal her but Kane is livid, it's an offering from the old gods? What does he mean. She wakes again to Finn and Pretha talking, but the next time she's in a room she doesn't recognise, Finn's room and he's watching over her.
She finds out that it was a Slaugh that lured her in with a vision turned reality the minute she started interaction and believing it. The fire became real but her sisters screams were not. Another moment between Brie and Finn, and she's curious as to how the aging of fae's work, wow Arya is close to Finn's age. Brie tells him that he should be on the throne and that she's willing to help him find Oberon's crown.
She asks the mirror to show her king Oberon's crown, but the mirror doesn't change from her reflection…. Could the mirror really be wrong as Finn said or did she just find the answer to where the crown is?
Brie is back at the palace and she manages to coax information out of the twins – the queen has a seaside palace and Brie thinks that where the book is. She meets Sebastian and convinces him they should go to the other palace for a few days, Brie feels really bad for all the lies and the guilt is building up.
She's back at Finn's and the king and queen of the wild fae are here. And we find out more secrets – Pretha is the princess of the wild fae, Misha the king is her brother. And she's in love with Amira, the queen. When her parents found out she was in love with Amira, they set her off to get married to the younger prince of the Unseelie court. 🥺
Brie starts training but there's a knock at the door – it's Sebastian and he's looking for Brie, omg how did he find her? Oh damn, that face off was heated between Sebastian and Finn! The amulet!! It's a tracking device not for protection oh wow. Back at the palace, Sebastian is in her room and confronts her about Finn – oh nooo. She tells him he's been training her, so half the truth. Things get a tad heated but Sebastian stops it before it gets any further. He leaves but not before saying he wants something but she's not ready.
Brie decided to test out her powers and walks the palace, and goes to the family wing – and finds Sebastian kissing another woman! Oh my. She's absolutely devastated but there's nothing she can do so she goes to the ball and bumps into Riaan and accidentally lets it slip about Sebastian. He tells her Sebastian wants to bond with her, but the reason he's with another woman right now is because she was with Finn! Whaaatt?!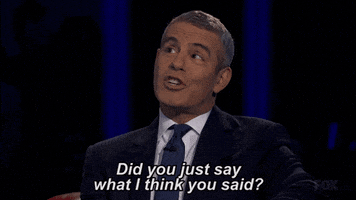 Brie just wants to dance, so she does and starts drinking the wine Riaan gives, and he's back telling her Sebastian left the woman and that she should go to him- to bond? Why does this seem like a set up? She gets dancing again and starts to take her clothes off but Pretha disguised as one of the twins, stops her and takes her away.
At Finns new place, they try to find the antidote, she's been poisoned, was it Riaan? The antidote won't work, they have to bring her temperature down, but Brie wants other things especially with Finn – ohh my what a scene that was in the shower. 👀
Brie wakes up and remembers everything, she's mortified and Finn is loving every second of this. She's dressed and downstairs Kane mentions what happened, turns out Jalek was home and he heard everything! OMG
Pretha comes in with Lark and she's bleeding and Pretha is worried! Lark can't heal like a fae, she heals like a mortal. Whatever is going on to the Unseelie folks, Pretha can't say anything to Brie about it.
Back at the palace Brie summons bakken and asks him what's causing the Unseelie to heal like mortal and so Bakken finally tells her. Long ago, Queen Arya fell in love with king Oberon but before they could unite Oberon got stuck in the human realm and there he fell in love with a human. Upon his return Arya begged him to take her back but he refused and thus she cursed the Unseelie to become mortal, and thee only way they could use their powers was to take human lives.
For another lock of hair, Brie asks how it can be broken, Bakken say she can break it and ask her which of the two options she would like to know; the one with her dead or the one with her surviving. Choosing the latter we find out in order for the curse to break she has to kill the queen.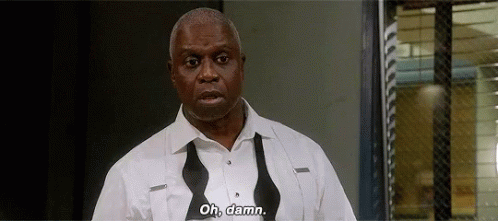 Brie and Sebastian finally leave for the summer palace, but not before they have the 'talk'… and once again the mention of the bond. They reach the summer palace and take a stroll, and talk about the fake mirror she gave him, ooops and his mother and we see a different take on the story Bakken told Brie.
Sebastian gives Brie a blade that can be used to kill Mordeus and against Finn… if it can kill them both then who will sit on the Unseelie throne….?
---
And that brings us to the end of day 4! WOW! Things are pretty intense right now to say the least. Any predictions as to how this is all going end?
I'll see you all tomorrow for the last day of our readalong. 🧡
Love,
Shaz