Stunning photo by @literaryxqueen
Hey guys!
Its day 1 of our readalong of These Violent Delights by Chloe Gong, let's do this!
Before we start, how is everyone? Who's excited to start this book? Comment down below. 😊
Alright, now that we're all caught up, let's get started with the readalong!
Today, we start from the Epilogue and we will be reading to the end of Chapter 8! Grab some snacks and snuggle down for a reading session and then join me in the comments to chat about it!
Please be warned, the following will include spoilers for These Violent Delights chapters 1-8! Read only if you've finished those chapters!
-!SPOILERS!-
"In glittering Shanghai, a monster awakens…" – Chills, literal chills guys!
Going straight for the kill, Chloe. Oooof.
We start off with two guys stumbling out of their favourite brothel but no ordinary guys, they're part of the Scarlet gang. Near the port, in their territory. And they walk past five other guys, totally calm, nope! They're part of the White Flower gang – rivals. Shit.
Guns out, 2 against 5! Patrol tells them to calm down, but something catches the attention of one, something in the water. What just happened? One gets away but the rest, they're dead. What killed them, if not for the bullets itching to be released from their guns?

Juliette, the heir to the Scarlet gang is admiring the club from above, she's here to talk to a merchant wanting to chat with Lord Cai, but he gets Juliette instead. He want to sell a new drug to the Scarlet Gang. In walks Roma, on Scarlet territory, it's fine – NOT, he's the heir to the White Flower gang. 😮!
And they have history. What happened between them two?
Ooo he's here to find out what happened. The wounds were self inflicted, tore out their own throats!!! Juliette tells him to leave, but he doesn't, well not before he sees a scarlet member, with only one shoe drop to the floor and tear out his throat.
Guai – monster. Is what he says to Juliette in his final breathe.
Alisa Montagov, eavesdropping on one of her father's meeting, a meeting about what's going on to the people in Shanghai and the possibilities on who it could be – the Communists? Kuomitang? A monster?
Juliette is late to a meeting her father is having, late enough to miss it. Off they both go to breakfast, with Mr Li, her favourite Uncle and other relatives. They start discussing the deaths and Roma – sore spot.
In walks Tyler, everyone's favourite and of course he's the shoot first and don't bother asking questions guy. Juliette leaves, angry that her relatives are even agreeing to his stupid idea.
Tyler catches up to her outside, asking her what her problem is! Juliette leaves but he slams her into a wall and accuses her of having feelings for Roma. Juliette shows him she's not one to mess with, yass queen! That better scar and it looks like Tyler might be a problem going forward.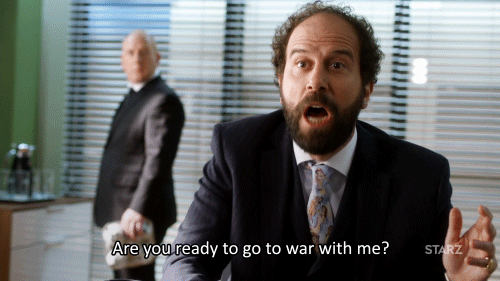 Roma, Benedikt and Marshall are tasked with finding evidence of what happened. On Scarlet territory. Marshall and Benedikt what to know where he was and Roma failed to mention that he was with Juliette and that she's back.
Roma was once the most trusted by Lord Montagov, but not anymore, not since what happened. Now, though not spoken by anyone, it's Dimitri. So many questions.
Roma just found something, insects…? Dead insects? Uh-oh, Scarlet members are coming and the trio jump into the water, the same water the self inflicted deaths happened near.
Roma finds a shoe, could this be the same shoe the Scarlet member was missing.. He's the guy that got away!
And off the trio go with their findings, to the White Flowers lab, to get the insects tested. Oh god, Louren has made quite the discovery, the insects are connected to one another, that's not weird at all!!!
"Whatever these are, god did not make them."
Juliette, Rosalind and Kathleen are all discussing what Tyler's problem is, naturally it feels like someone is listen and Juliette has her 'murder face' on – haha love that. Juliette has a visitor, and her parents are not home, oh but they are – peak. It's Paul Dexter, the merchants son, that was short visit but not before he asked to see her again – not in work capacity.
Roma is having one nightmare of a day, only to come home and bump into Dimitri – yay. He finds Alisa hiding in the cupboard 😂 tells her to head on up but not before he noticed her necklace, their mothers necklace.
Their mother who was killed by Scarlets in her safe house. Roma doesn't hate them he hates himself, blames himself because he did the first attack. 😲
Lord Montagov is not having any of Roma's 'contagion' theory and has officially handing over this task to Roma, but first he has to see if the shoe is in fact the last dead persons shoe – but he's a Scarlet. Lord Montagov doesn't care but instead says to maybe ask the Scarlet heir for her help, she was once your lover……. I –
Rumors are spreading of the monster. Juliette is walking around, and then she feels a gun at her back – Roma. OMG Juliette just did that, yesss! And now she has a knife to his throat in very close proximity hehe. I really like this scene! He wants her help, to go to the Scarlet morgue.
How Juliette and Roma met 😥 the marble game!!!!
At the morgue, they find that it is the same guy, and just as they are about to leave, the hospital erupts with chaos, Scarlets clawing at their throats…
---
WOOOOOW! Well that was something, am I right!
How we feeling about these insects that are not from this world? 😲
Comment down below all your theories! And I shall see you all tomorrow.
Love,
Shaz