Gorgeous picture by @starlight_and_fairytails_
Hello everyone!
It's day 2 of our Readalong for These Violent Delights!
We left off on quite the discovery from Louren's, and insight to Juliette and Roma's past – let's dive right in, I have a feelings things are going to get intense. ☠
Today we're reading Chapters 9-16!
Please be warned, the following will include spoilers for These Violent Delights by Chloe Gong Chapters 1-16! Read only if you've finished those chapters!
-!SPOILERS!-
Marshall and Benedikt are on clean up duty and Marshall just casually starts reciting poetry and sees something weird. Benedikt decides to cut a corpse only to find insects burrowed in the brain omgg!
Juliette, Rosalind and Kathleen are at an opium den to collect rent, here to see the Madame, who knows Juliette from when she was a kid. She was close friends with her mother. Omg Rosalind and Kathleen had another sibling and she knew? ouch
Ooo Juliette isn't here for the rent, she wants information on the Communists and supposedly Madame lets them use the opium den to hide. Naturally she refuses any knowledge. Juliette offers her necklace as an apology and boom it's a weapon now wrapped around her neck! Damn Juliette.
Zhang Gutai, another mention! Interesting, is he the head of the Communists? Could the virus be man made?
Kathleen questions Juliette, but all too soon they are home and madness has erupted – the contagion has reached their house and the clawing begins!
The Cai's have been invited by the French to the masquerade ball and Juliette has to go because her father needs her there and Paul has invited her ugh. Tyler once again eavesdropping, and once again there to remind Juliette that he'll be there to take her place should she fail.
Juliette tells Kathleen to use her 'Communist ties' to find Zhang Gutai's address.
Louren tells Roma the insects can jump from one host to another. For Louren to find a cure, they need a live patient… but how?
At home, Lord Montagov gives Roma an address for a Communist who supposedly created the virus to get their attention.
Kathleen lost in her thoughts, and we find out that there were triplets?! One had died and their father asked her, more like ordered, to taken on the identity of her dead sister, Kathleen. OMG – she used to be Celia, the daughter her father least appreciated because of how carefree she was. Startled out of thought she finds Dr Nao and asks for Zhang's address.
A Scarlet member feels like she's being followed, a eerie feeling, that makes her run right into White Flower territory – she sees something in the river, what could it be? Shouts make her stop when they see she's a Scarlet, but chaos comes soon when something erupts from the river. Seven dead on the Russian ship and thousands of insects scurrying back to the water.
Juliette sneaks into Zhang's newspaper office and finds drawings of a monster, in a sparse office desk. Gets caught but says she here on behalf of Lord Cai, escorted to Zhang's office… where Roma is waiting also ooop! Looks like the address Roma was given was Zhangs.
Roma goes in first and returns saying 'he knows nothing', Juliette gets the same, Juliette leaves, bumps into Roma by the door. Sneaky Roma, takes the masquerade ball invitation instead.
Juliette casually throwing daggers at doors, gotta scare them if she is to be the head of Scarlet gang one day. She tells Kathleen to interview the bankers to see if they saw anything like a monster.
Rosalind in Juliette's room, she saw it. She was the one who saw the monster in the river.
"It had silver eyes. And a curved spine. And sharp ridges. And scales and claws…"
Benedikt and Marshall live together, and now they have a live person to find and of course that's a fail! Their only allegiance is to Roma.
On the other side, Kathleen is having no luck with the bankers, they have no idea. But she gets stopped by an old lady, who saw the fishermen shoot at something but it got away. Wait, her son saw a man, who swam away! WHAT!!!!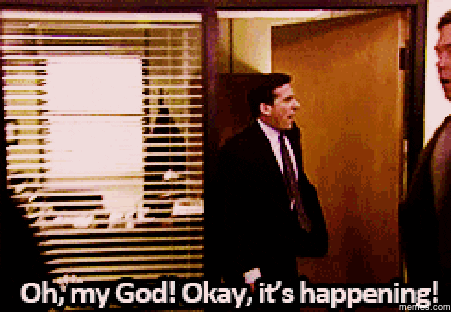 All ready for the masquerade ball and Lord Cai notices her armed with a garrote wire aka her necklace and she has 5 other concealed weapon aha!
The city is dying, and so are the people but all too soon they are at the ball, and the deal is sorted with the french consul general. But not before Juliette says what's on her mind – they have no right to try and rule a place that they invaded! Lord Cai, takes her away and explains that they have all the power here. 😑
Paul explains to Juliette they work for someone called the Larkspur, why does that sound familiar?
Roma is in a wig!!!! OMG, they dance and wants Scarlet's and White Flowers to work together, but all to soon their 'moment' is interrupted by Tyler who has a gun to Roma's head because he recognised his voice – Juliette tries to defuse the situation but Benedikt and Marshall come out brandishing their guns – oh no!
Screaming starts but not because of the guns. Juliette turns and sees Mr Li her favourite uncle drop to his knees, she tries to stop him but he's clawing at his throat and Roma stops her, before she gets infected through the insects. 😥 One meeting, and its done!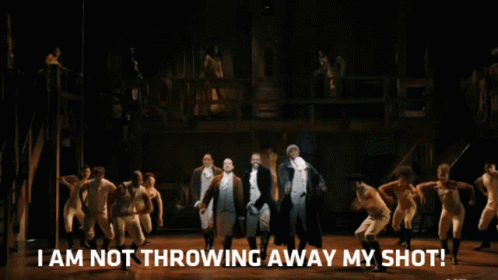 Juliette explains why this need to work why the more the gang dies the easier it will be for the foreigners to take over!
Alisa is eavesdropping again, and now she's late for the meeting and on the way she helps someone who has the madness, OH NO!!! She meets Juliette outside, get called in, seated next to Roma and tries not to scratch.
And the back and forth begins until there's viable tension in the room and it just needs one person to react and that's what we get. Benedikt pulls his gun on Tyler so Marshall wouldn't, but Tyler has his gun out and shoots but Kathleen took the bullet out – phew but the damage is done!
Now everyone is on their feet, guns out and just before it starts there's a wheezing sound that stops them all… to see Alisa drop to the floor, fingers going for her throat!
---
OH MY GOD! I can't believe what just happened. That was tooo much. 😲
How did we find today's chapters? Comment down below, and I shall see you all tomorrow.
Love,
Shaz