Amazing photo by @szaffipolca
Hello hello and welcome back to day three of The Violent Delights readalong. Yesterday was quite the roller coaster of a read, mind-blowing! So excited to get back to it today.
But before that, we have our semi hush-hush giveaway to cover before that! What's that? Oh just a chance to get your next FairyLoot for free as a reward for reading! Doesn't really get better than that! And your chances are so good too! We don't really announce this anywhere else as we truly want the person from the readalong to win! If you'd like to try your luck, all you need to do is follow these steps!
Take a photo of our edition of These Violent Delights!
Include a hashtag #Fairylootdelights (very important)!
Do all of this by the end of the 17th January!
Mention down below in your comment today that you have entered and include your Instagram handle (also super important!)
Alrighty, let's dive right in. Today we're reading Chapters 17-24!
Please be warned, the following will include spoilers for These Violent Delights by Chloe Gong Chapters 1-24! Read only if you've finished those chapters!
-!SPOILERS!-
Roma rushes to stop Alisa from grabbing her throat, she's beyond the point of recognising Roma! Nobody is helping, where is their dad?! Marshall steps in and makes her go unconscious! Roma rushes her to the hospital but gets kicked out of the room!
His dad is there now and Roma has lost it to the point he calls his father and Dimitri cowards for not dealing with this problems themselves. They have put Alisa in a coma, they don't know what to do.
Roma heads to the underground pit where Benedikt and Marshall are. Dimitri is in the ring – the undefeated champion. Lord Montagov has stopped the investigation into the madness – what!!!
Dimitri has pulled his gun on his next opponent – an American, who supposedly had ties with the Scarlet. Roma jumps in and stops him, the american leaves but Dimitri still shoots him!
The White Flowers are losing respect for Roma! They end up fighting and Dimitri the cheater!!! Roma wins. 👏🏼
Back to business – Benedikt and Marshall say we need help. Roma has to ask Juliette for help!
Lady Cai and Juliette are talking, business and image and how it's about number and how her father came to be the head of the Scarlet gang!
Juliette is about to go to sleep, but hears a knocking, what? It's Romeo – I mean, Roma haha! 'Dorogaya' omggggg
Aw Juliette and her threats! Roma asks for Juliette's helps to help save Alisa, she agrees – she has Zhang's home address, and they decide to meet at sunrise by the statue.
They meet and head towards Zhang's home, no one is home until they start picking the lock and someone opens the door – his assistant. haha Juliette introduces Roma as Mr Montague – 'What kind of name is that.." ahaha love it!
Juliette goes snooping for information, the larkspurs are linked, but how?
They leave and Juliette tells him her Chinese name and how she chose Juliette to fit in in a western society. 😔 Juliette says their deals in now over – but Roma insists that she's looking at it all wrong and that they need to hunt for the Larkspur, so until the madness stops, they are working together.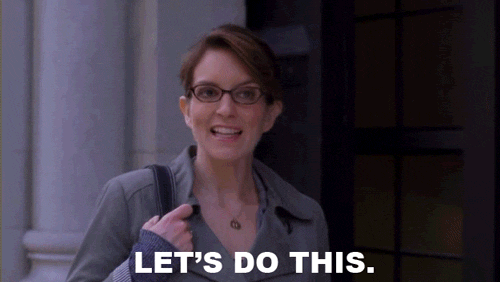 Kathleen is at a Communist meeting in the early morning and bumps into Marshall, oooop! Who sent him here?
Kathleen manages to find out that Zhang has a monster doing his dirty work for him. They say they saw a monster leaving his house! OMG
OH NO, a police raid, and Marshall saves Kathleen from getting arrested but also heard everything she found out.
Juliette drinking away, no people to see. And Rosalind is troubled by the monster and the idea that her and Kathleen are not important members of the Scarlet gang! 😔
Back at home, Marshall asks/ponders how Lord Montagov has manage to get spot on intel – first the ball and then Katheen at the Communist meeting – WOAH!
Juliette find Roma, but she was followed oh no. They hug (not the best circumstances but aww) so Roma can shoot with her gun. They run, it's not just 2, it's 4. Head to an arcade and hide, Roma distraught from killing someone. Juliette shoots another in the shoulder, and the other is KO'd by Roma.
Larkspur has money on either Roma and Juliette's head!!! Oh no, he's seen them working together, he runs but Juliette shoots him.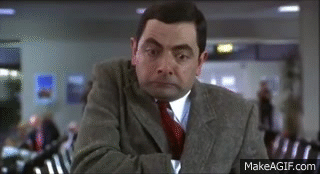 Heading to the Larkspurs place, and all Juliette sees is her culture erased!
Juliette is taking no bs, as she heads straight to the front and literally knocks out the bodyguard out cold. haha oh Roma, took him a minute to realise she hit him with her gun.
Bolt the door, and they find people, and a lady injecting them with something, she is not the Larkspur, Roma manages to steal a vial of the cure. And they casually jump out of a window.
Ben and Marshall are still trying to find a live patient and they just did – but she's a nationalist – oooop. Both Roma and Juliette, Ben and Marshall are heading to Lourens. They are so closeeee!
Louren's is sooooo nice! Marshall and Ben walk in with an unconscious nationalist. Surprising turn of events for all.
Louren starts his tests and find absolutely nothing wrong. Until Juliette points out that why should the cure be natural when the madness is not natural. And so they cut her scalp to get an insect but she dies and the insects all jump out and scurry away, all but 2 who decide to jump into Louren's beard – Roma cuts his beard and kills the 2 insects – omgggggg
---
And so we end today's chapters with the team about to start testing the vaccine and wooooow!
What are your theories so far? These insects are creeeepyyyy. Comment down below and I shall see you all tomorrow.
Love,
Shaz