Beautiful photo by @lonely_reader
Hello Friends!
I hope everyone has been enjoying the readalong so far! It's now day 3 and I for one can't wait to dive back in after yesterday's section!
But before that, we have our semi hush-hush giveaway to cover before that! What's that? Oh just a chance to get your next FairyLoot for free as a reward for reading! Doesn't really get better than that! And your chances are so good too! We don't really announce this anywhere else as we truly want the person from the readalong to win! If you'd like to try your luck, all you need to do is follow these steps!
Take a photo of our edition of This Golden Flame!
Include a hashtag #Fairylootflame (very important)!
Do all of this by the 12th of April!
Mention down below in your comment today that you have entered and include your Instagram handle (also super important!)
Okay let's get started everyone!
Today we're reading chapters 14-23!
Please be warned, the following will include spoilers for This Golden Flame by Emily Victoria Chapters 14-23! Read only if you've finished those chapters!
-!SPOILERS!-
We rejoin Karis to find her realising that Alix has been having quite the effect on her, she hasn't been soft with anyone since her brother, can she afford to be now? She's not the only one questioning themselves, as Dane opens up and tells her he doesn't know what he's supposed to be doing anymore. Will he find a new purpose?
Karis believes it's foolish to try and take on the Scriptorium whilst Zara seems to believe otherwise…interesting, very interesting. Ooooh and she called her out too! Will Karis be always too scared to care for anyone else again and let them get close?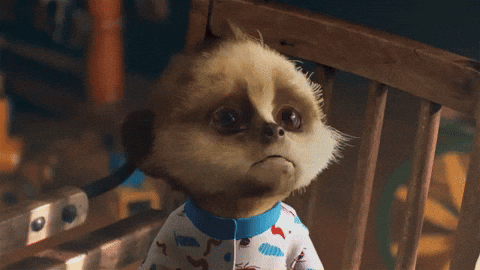 Two exciting developments here! Firstly we hear mention of a mysterious bandit and secondly it seems Dane might be interested in Zara, I'm with Karis, she's going to eat him alive 😂
Wait the man they travelled to meet is a Scriptmaster?! Can he be trusted?
Ah okay that's the reason why Alix has been drawn to Zara! It's the script ink she's wearing! Sometimes called automaton's blood, that's what makes them so strong!
So many revelations! The glowing light Alix remembers was the vessel and he was the one who destroyed it! His father must have created Alix to destroy it so that the Scriptorium could never use it again. This must have been the Automaton heart that the record spoke of! Our crew need to find another Scriptmaster to fix Alix's runes if he is to ever regain back those memories for sure.
Alix rejects the offer of a weapon from Zara, not wanting to do any more damage than he already is capable of-he really seems to be a sweet soul huh?
Oh interesting these aren't Scriptorium soldiers? They are the Magistarte's personal forces, he brought out the big guns it seems to hunt them down..yikes. And they have guns…great :/
Wait the little girl was the package Kocha went to get? Ah finally we learn Zara's backstory! Oh wow after stealing the pendant, her parents were sent to the Magistrate's Library, never to be let out. No wonder she hates the Scriptorium so much!
Hold up the Magistarate's secret project is to essentially make an army out of people unable to disobey his orders! What if they did that to Matthias too? Thank fully some people have been known to escape and that's where Zara and her crew step in to help get them to safety- I knew I always liked her!
Oh no Alix's arm was knocked out by the seal the soldier carried, "Because I'm not a person. I'm just a thing that has to obey commands." Anyone else wish hey could give Alix a hug in that moment? 🙁
That's a good question raised actually, why did Alix's father give him a tome? Something for him to be controlled with, was it out of fear?
Oh Zara overheard and gave him back his tome! I repeat, I knew I liked Zara!!
After a close call with an enemy ship involving cannon fire, both ship and crew are in rough shape. But with the help of Alix's scriptwork they made it to Valitia to be greeted with the looming Colossus, not terrifying at all!
Do I spy a bond growing between Alix and Zara?
We meet Master Calantha, surprise and want flashing in her eyes when she sees Alix, I am immediately suspicious! Okay she's bold, she wants their help taking down the Magistrate but can we trust her?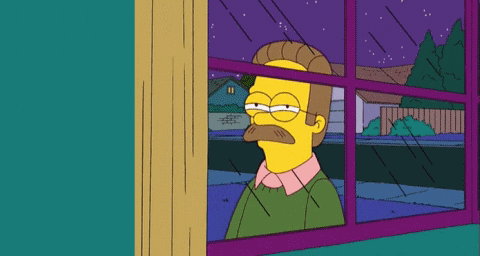 "With all due respect, have you lost your wits?" 😂 Gotta love Dane's response here!
Oh oh she said Alix would be the "perfect weapon" to use against him causing Karis to practically growl at her. Although Zara has a point, war is brewing and the Magistrate is desperate to get his claws on Alix, but why exactly, it must be something only Alix can give him?
Damn was that the right choice to leave the tome in her safe!!???
Wait Matthias is the bandit and she works with him? Oh no just as we think we are getting closer to having them reunite we're told that he's been taken by the Scriptorium, ouch she only missed him by three days, that's gotta sting!
So Calantha used to work for the Magistrate and whatever she discovered at the Library convinced her she needs to do whatever it takes to stop him. But can we really trust Zara's faith in her? Also what kind of library is this? Not one I'd like to visit, that's for sure!
Oh Rudy and Matthias are a couple! No wonder he's so cut up over letting Matthias sacrifice himself. Ouch it seems her brother fell In love and has made his connections here, I have a hard time believing he hasn't been seeking out Karis himself though! Anyone else?
Today's chapters provided quite the rollercoaster of emotions! Our gang have new allies and a new mission to take down the Magistrate and hopefully rescue Matthias in the process! But can they trust Calantha and why is the Magistrate hunting Alix so desperately? Any theories folks?
---
We've got two more days left of reading and I can't wait to find out what is going to happen tomorrow! Please let me know all of your thoughts in the comments!
Love,
Codie