Gorgeous photo by @nedareads!
Hello Fairy Family!
I hope that you're all loving This Vicious Grace so far! It's now day 3 and things are really getting interesting!
But before we start reading, we have our secret giveaway! What's that? Oh, just a chance to get your next FairyLoot for free as a reward for reading! Doesn't really get better than that! And your chances are so good too! We don't really announce this anywhere else as we truly want the person from the readalong to win! If you'd like to try your luck, all you need to do is follow these steps!
Take a photo of our edition of This Vicious Grace
Include a hashtag #FairyLootVicious (very important!)
Do all of this by the end of August 4th
Mention down below in your comment that you have entered and include your Instagram handle (also super important!)
Good luck!
Today we'll be reading from Chapter 23 to the end of Chapter 32, let's jump in!
---
Please be warned, the following section will include spoilers for This Vicious Grace by Emily Thiede, from chapters 23 to 32. Please only read on if you've finished this section!
-!SPOILERS!-
Alessa is pondering what to wear for her portrait when she comes across a leather-bound book with the words "Per luce mia" inside. Alessa assumes it's for her since Dante has called her that before just he jumps out of his skin and BLUSHES. Dante, blushing! Amazing!!!
The leather-bound book belonged to his mother. Then Dante says his mother used to call him "Luce Mia", it's VERY sweet that Dante has called Alessa the sweet nickname his mother had for him. I am sensing romance, I'm rarely wrong about these things! (I'm actually wrong quite often, hopeless romantic.)
The tenderness and romance soon leaves though, when Dante starts winding Alessa up about a book of HERS she's found. A raunchy, saucy, rakish kinda book.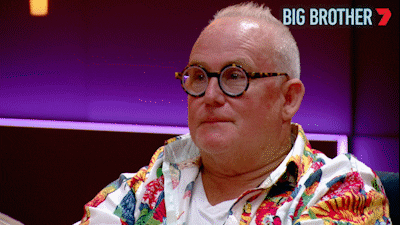 When Alessa starts talking about her Nonna (who sends her lil notes in her soap baskets) she says her Nonna would force Dante to eat lots of pasta and scold him for being too handsome. Now it's Alessa's turn to blush when Dante's response is "You think I'm handsome?" she backtracks, but I'm not sure Dante's buying it. She DEFINITELY thinks he's handsome!
Dante has suggested Alessa interrupts the Fontes' card games and play with them. Understandably, she's apprehensive since they don't exactly seem to be jumping at the chance to be in her company. When Saida opens the door, Alessa panics and just asks them if they need anything.
Alessa and Dante are a lot more similar than they realise. When Alessa tells him he's her only friend, he responds that he thinks she might be his only friend too. So instead of joining the fontes, they're going to get drunk together and play drinking games, truth or challenge. A very clever, not at all silly decision! Here for it.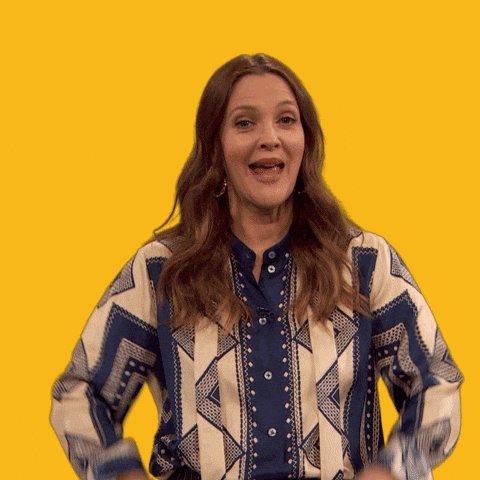 It starts off innocently enough, then he's asking if she could do anything before Divorando what would it be (lose her virginity) and she's asking if he thinks she's pretty (yes) and then, one thing leads to another and they're hugging. Now, in any normal circumstance I wouldn't be so torn up over two people hugging, but Alessa has longed for someone to touch her without causing injury or worse for so long and Dante is doing it. Fully covered with a scarf over his head, but still. Now she's ogling him, he told her to be bold after all…
19 days to go until Divorando… and Alessa is hungover!
I'm cackling at Mastro Pasquale and Alessa teaming up on Dante to get him booked into a nude portrait session with the artist. I'd watch that happen. Then Dante is leaving, "running out real quick". Alessa asks if he's visiting someone special, he denies it… but he's acting a lil sketchy.
In Alessa's suite, someone's left a plate of lemon verbena cookies. They sound sooo good.
Why is it, every time I think a bookish food sounds yummy… it's poisoned. I swear this isn't the first time this has happened! It's an amateur assassin according to Dante, since they poisoned it with Daphne and you'd notice it straight away given its horrible taste.
Now Dante is second guessing his trip out, but he says the city isn't safe for Alessa. Neither is the Cittadella, Dante!
Nonetheless, Dante agrees to Alessa's plan of sneaking into her parents bakery to see if they know who made the cookies. It makes me sad that even her parents don't call her by her name, just Finestra. As if her identity is no more. Her father steals a few glances around to make sure no one is watching, then he calls her Alessa. Her mother doesn't offer her the same respect, telling her immediately she's not supposed to be there.
Adrick was manning the bakery yesterday, so she shoots to the apothecary to see what he knows. Damn. Adrick knows, he knows they were poisoned. Did he do it?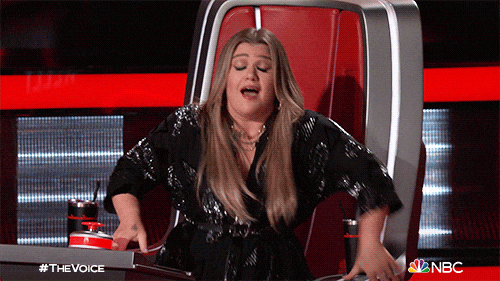 She finds Dante in an alley, arguing with someone in a white robe. One of Ivini's men. She hears the word kill. Is Dante trying to get rid of her? But he's had chances to kill her. He could've let her eat the poisoned cookies and his job would've been done… I don't think he wants her dead.
He doesn't realise she's there, that anyone is there, in the alley with him and in his anger begins to punch the wall. When Alessa steps forward to try and stop him, he reacts immediately, by sticking knives through her abdomen. Oh no. Oh no oh no oh no!!! He gasps and pulls the knives free.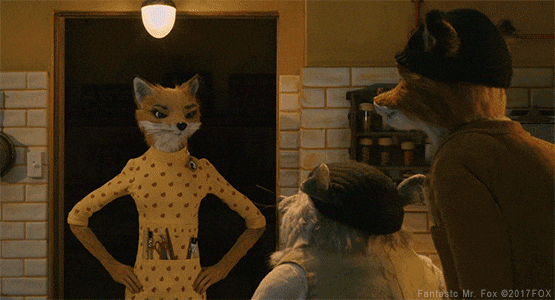 Dante gently lowers her to the ground, she's still worried about her touching him. Giiiirl, he literally just stabbed you, to death, you're dying, and you're worrying about hurting him? He stabbed you!!!
He's pressing on her wounds, shaking his head, hands covered in Alessa's blood. That does nothing though, so instead he holds her gloved hands, remembering when she told him her first Fonte was dying and she held his hand so he would know he wasn't alone. But then he's trying to take off her gloves and despite Alessa's feeble effort to stop him, he presses their naked palms together. What is he DOING?
He collapses on top of her, now they're both dying. I don't understand why he would do that?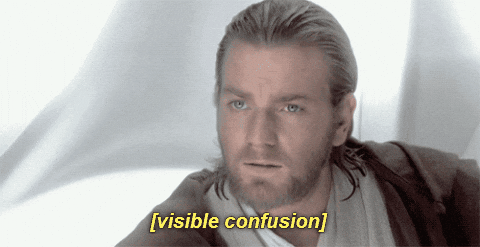 Now Alessa is waking up… And after a lil headbutt, Dante is awake too…
Alessa is completely healed. Then Dante is saying he didn't think it was going to work… Then everything becomes clear to Alessa. Dante is a ghiotte, and he just used his power to heal her. Wait… no… when he grasped her hands, Alessa took his power and used it as her own to heal herself.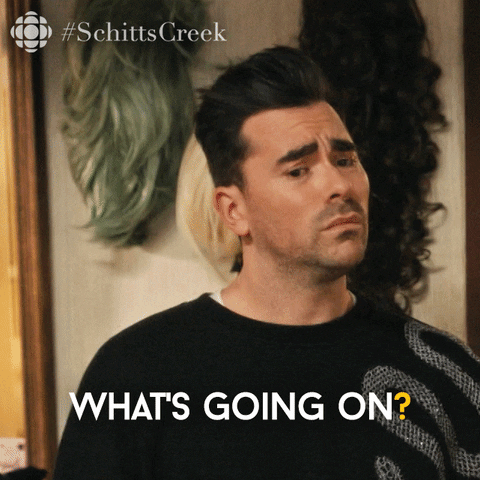 Dante explains who the man was, then he's telling her to lock the gates behind her. He's not coming back with her? She manages to convince him to help her up to her suite, and she's wondering if he has horns, if he's a demon in disguise. He's not. Dante seems to think he is though, not in a literal sense, but a soulful sense. He doesn't think he's a good person. He says there was one person who tried to help him, and he killed her… Um… elaborate please Dante?
A ten year old girl saw him heal himself, he couldn't hide it, so instead told her he found the Fonte della Guargione. He described it as being hard to get to in the hopes she wouldn't try, but she did, and he found her the next day, dead on the rocks.
Dante carries a lot of guilt, that's clear, but none of the things he's guilty for, the parents, the girl, are actually his fault.
They argue and Alessa escapes, needing air. Dante very nearly kills Adrick, but Alessa steps in quickly.
Now is Alessa's chance to find out what Adrick is up to, what he knows about the poison.
It was him. He thinks it's his calling, he's been brainwashed by Ivini. Now he's giving her a vial of poison and tells her he knows she'll "do the right thing". She really has no one. Except maybe Dante, at a push?
Dante apologises to her and explains people usually try to kill him when they discover he's a ghiotte.
Dante gets her back inside and then spots the vial. She tries to pass it off as her mother's perfume but Dante calls her bluff and goes to drink it. He disposes of the vial.
"You're the hero. I'm just asking a girl to hold my hand." – please tattoo this quote on my heart. Swoon

The next day, Josef has planned a surprise trip to his family's gelateria. He explains to Alessa that he thinks the flavour's people choose say a lot about them. I love this little bonding moment.
Dante is pressing Alessa on what happened with her previous Fonte's to try and understand her gift a bit more. They're going to train a bit more. Alessa immediately tries to delay it though, with the argument that her hands are cold, and I love that Dante jokes that their deal is off since her hands are cold.
The pain of her touch is bearable for him the first time, then the next time it's not unpleasant, just a bit uncomfortable. Alessa argues unpleasant and uncomfortable are the same and Dante argues that they're not always, a massage for example is pleasant but uncomfortable. Dante, are you hinting?
I can't tell if Alessa is jealous at the idea of another woman's hands touching Dante. As Dante goes back to trying to explain how something can hurt in a good way, he comes up with the example of arousal. I see Dante has arousal on his mind! 👀
When Alessa blushes, he opts for a better description: exercise. Alessa seems to understand that one a bit more. He explains to her that he thinks she's been rushing into her power and she needs to ease it in more. That seems to make a lot of sense.
I'm not sure if it's more of a curse to Alessa that she can touch Dante, but his power won't help her save Saverio. She just seems to punish herself more that she hasn't found a way to save everyone yet, but surely this practice will be of use when it comes to touching her Fonte?
The training has paid off though, Kaleb notices a difference straight away when they train… Ok, I spoke too soon. It works until she has to try to tap into their power. Alessa still sees it as a positive that it left Kaleb with a frown rather than screaming in pain, though.
When it comes to Dante and Alessa practising together again, Alessa suggests she breaks her own thumb, toe or injures herself in another way to get some practice in on using someone else's power. Dante immediately shuts that idea down, which I am very, very grateful for! But in his attempts to stop her hurting herself, a statue does actually fall on her toe unintentionally. He doesn't seem to be in a huge deal of pain from her touch and her taking of his power, but he is very dizzy… Progress?
That night, when Alessa is restlessly kicking about in bed, Dante invites her for an innocent cuddle. The slow burn in this book! The forced proximity! I can't deal. The tension is endless and it's resulted in me being extremely giddy about them having a cuddle.
With 16 days left until Divorando, Renata leaves Dante in charge of the training session. Alessa proposes the idea of herself and Dante going head to head in hand-to-hand combat. He thinks it's ridiculous, preposterous even, until Alessa reminds him she can use other people's abilities, can she use his fighting knowledge to defeat him?
It actually seems to work too! Until he has her pinned on top of him, and the remnants of his ability have dilapidated. Again, slow-burn-forced-proximity-epic-tension!!!!! They're so close she can literally count all of his eyelashes, and then she panics and kisses him on the cheek, it's enough to revive her gift and escape his clutches. She gets him in a headlock, and he submits.
He's not upset though, since she defeated him with his own abilities, it still feels like somewhat of a win to him. Then he's pinning her down and *ahem* straddling her hips, to show he can still defeat her. The timing of it though, ohhhh the timing is bad, shrieks come from the door and the Fontes are there, shocked to see Alessa pinned underneath her bodyguard. I don't know what they think is going on, but Kaleb grabs a sword from the wall and tells Dante if he doesn't release the Finestra, he'll kill him!
---
Ok… can we talk about how Emily Thiede majorly stepped up the slow burn in this section????? I cannot cope, all I can think about is this romance brewing between Dante and Alessa and I LOVE it!
We've seen some rather dramatic twists in this section, and I think Emily Thiede will have a few more up her sleeve to come!
Hope you're all loving this book as much as I am!
See you tomorrow for more tension 😉
Love,
Shannon