Lovely photo by @drawingandreading
Hello lovelies!
Welp, it is the last day of the March Readalong, I'm so sad that it's over! But I genuinely have been loving this book. I really think it will be one of my top 2019 reads, and I'd love to know if you guys thing the same! It's so fast paced. It's funny, action packed, emotional. It ticks all the boxes. I also love that it's very much a Fantasy world, but they have traditions like the real world would in the 1800's. They say things that they would like to Court a lady. And they address people by their surnames. It's all very proper and I love that about this book? I think it's very unique to see in a book that's got more of a Fantasy-esque setting.
You guys are absolutely ADORING Rhen and Seleni and a lot of you loved that Seleni was honest about what she wanted even though she knows it's never in a million years what Rhen would want. We all loved when Beryll stood up for his girl too and we're living for the romance between Lute and Rhen.
I think we can all mutually agree that Vincent is a big pain in the butt too! But a great Villain for the story.
Now, it's time to finish our adventure.
Let's do this!
Please be warned, the following will include spoilers for To Best The Boys chapters 23 – End inclusively. Read only if you've finished those chapters!
-!SPOILERS!-
So, apparently the University were reluctant to let Rhen take the test, but Mr Holm must have a soft spot for her, because he says that if they refuse he will pull all financial aid from the University. Rhen does get accepted to take the University exam, but she has recently come to the realisation that attending the University will not be good or fast enough to save her mother from the illness that seems to be getting worse.
However, she's suddenly had a theory that this illness started with the Rats. It's a definite possibility and I hope she's right!
Who else Awwwww'd out loud at her parents being ridiculously cute? I did. Multiple times.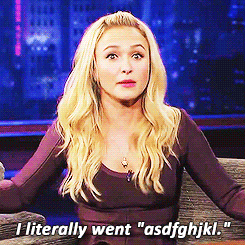 I had an inkling this would happen. Now that Rhen is infamous for besting the boys and is going to be going for the University exam, her aunt and uncle want to welcome Rhen and their family back into theirs. I CHEERED when Rhen's father punched her uncle! So brilliantly done. Just when I thought I couldn't love Rhen's family more? Her father does that. They accept the offer of a clean slate though as it would be best for everyone.
It's time for the exam.
How in the hell Rhen manages to do a six hour exam, I will never know. I can barely handle a two hour exam. Rhen is an absolute Queen. a Scientist Queen!
After the exam, we learn that Vincent is the reason this illness started in the first place after he took part in some dangerous experimentation. I didn't see that coming at all! But it makes sense from what his fear was back in the Labyrinth and his sudden change of character back when him and Rhen were friends. He was probably too scared to ever go back to science after creating a deadly disease!
Woooow. Just when I thought I couldn't dislike Vincent more. I hope he gets punished for that. Honestly. Rhen's mother is ill because of him.
Rhen is now the talk of the town and at a Winning / Congratulations party her Aunt and Uncle throw for her, she is even signing autographs on napkins. Can I have an autograph please? I love her!
Beryll arrives with his family who Seleni has been eager to meet throughout the book and he announces that he is officially courting Seleni. I'm so happy for them and Seleni, that's truly all she wanted. to be with Beryll and have acceptance from his family.
So, out of nowhere, Holm is…a woman? What a plot twist! Did anyone see this coming? It's so random but I love it because this whole time the competition has been for "boys only" but the letter never specified gender if you look back on it so I wonder if he (or she?) was was awaiting a girl to break that status quo. And that's why Ms Holm has taken such a liking to Rhen.
Rhen has tried to ask her father to defer her entrance to University for a year so she can help with the cure they are developing. It shows promise and she wants to help! He father is having none of that though and insists she goes to University if she is accepted. We also find out that the cure is doing well stalling the disease because Rhen's mother is up and walking around. Only for a short time though before she gets tired. I'm so damn happy for Rhen! I bet she feels such relief!
Lute and Rhen decide to go off to the Beach for a walk. Oh la la!
Rhen has trousers beneath her dress. Why am I not surprised? Lute makes a very nice proposal saying tha he'll keep an eye on her parents whilst she is off to University. It's the least he can do after her father has done so much for his little brother. They bicker for a moment before sharing a lovely kiss! And then…
"Mr Wilkes, have I ever explained the decomposition process of an animal corpse to you?"
Oh Rhen. Never change. <3
In the final chapter we discover Rhen was accepted to the University. Of course she was. Rhen is our Queen and she probably kicked that exam's butt! Ms Holm is throwing a party for her. She has never done this for any of the other winners, again showing the liking she has taken to Rhen.
And finally, I couldn't help but laugh at the final letter from Holm. She is sassy!
---
Guys, I truly thought this book was a fantastic, fun read and super quick too! This would be the perfect book to pick up if you were in the midst of a readalong.
Thank you so very much for reading with us, I have loved reading your thoughts and I'm sure the others did too! Reading with you always makes the experience that much more fun.
Remember you have until the end of Friday 26th April to enter our giveaway which you can find the rules for on our Day 3 post. It's super easy to enter and you could win yourself a free box! The winner will be contacted this weekend!
Will you be joining our next readalong?
Hope you have a wonderful weekend!
With Love,
Lauren