Gorgeous photo by @bookbubbled
Hey Fairy friends! Welcome to day 2 of our "Wicked Fox" readalong! So much has happened already! Miyoung is struggling with control now that she doesn't have her bead inside of her and Jihoon is trying to break down her barriers so they can be friends!
We're reading chapters 14-26 today! Let's go!
Please be warned, the following will include spoilers for chapters 1-26 of Wicked Fox by Kat Cho. Read only if you've finished those chapters!
-!SPOILERS!-
Jihoon takes the fall for Miyoung saying he broke the window with a rock. The shop owner wanted to press charged but Halmeoni managed to convince him not to…She's a force to be reckoned with!
Yena finds the envelope that is the talisman that will help Miyoung get her bead back but rips it up! Does this mean another trip to Junu…please say yes, I need more of his sass!
While picking up his scooter from the mechanic, Jihoon spots Miyoung and sees that she's been crying so takes her to a spot to clear her head. It's so nice to see her opening up a bit to him and finally letting some of those barriers down.
Jihoon takes Miyoung back to his house where she meets Halmeoni! They're both very strong-willed women so this could be interesting!
I love how protective Halmeoni is of Jihoon and worried she is about him and if he's got any friends. She just really wants him to be happy!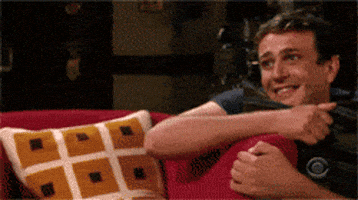 Miyoung and Nara go to the woods to perform the ceremony that will get her bead back in her!! Why does everything happen in the woods? Surely there are other secluded areas that aren't quite as creepy!!
Ahh what just happened?? Why is it burning her and why did she run off! Surely it's best to stay with Nara!
Is she actually going to kill Jaegil's dad?? He's a bad person but not actually a criminal so would that be wrong for her to do? But maybe the hunger is causing her to lose some of her human side and she doesn't care so much about doing the right thing?
Okay, she took some of his energy but he's still alive! Would he recognise her again though if he saw her? Has she further jeopardised herself and her mother?
She's not been at school in 7 days? What happened that night and why is she so weak now? Did she not feed properly?
Okay, so she's being followed and taunted by the ghosts of her past. Did Nara do this on purpose or did she not really know what she was doing?
It turns out Miyoung now has the gift of sight which is why she can now she ghosts! What does this mean for her? Maybe it could put her off killing people if she then has to see them after but if she doesn't feed she'll die!
Nara says it was an accident but the way she keeps asking for Miyoung's yeowu guseul makes me question her? Do you guys trust Nara?
Hana is so horrible! I'm glad Jihoon covered Miyoung so he got covered in the paste instead of her! I hope she's less guarded than she has been and is thankful!!
"And for lying and saying I'm your girlfriend. I know you hate lying"
"Then maybe we should make it the truth."
Ahhh that was so cute can they date now, please!
I'm so happy Miyoung is finally letting them in and letting them be her friend! She needs good people surrounding her and she's finally realised that too!!
I wonder what's going to happen next??
---
And day 2 is done! Well done everyone!
What is everyone thinking? Do we trust that Nara is doing everything she can to help Miyoung? And how cute are Miyoung and Jihoon! I'm so happy he's managed to get her to open up to the possibility of having friends!
I hope you enjoyed today's chapters and I'll see you tomorrow!
Amy