Stunning photo by @little.sparrow.reads
Hello Fairy Friends! How are we already at day 5?
I really hope you've been enjoying the readalong and Wicked Fox so far! I've loved reading the comments and all your theories!
Miyoung has her own plan to get her bead back from Jihoon but if she waits too long she could die!
Lets find out if her plan is going to work!
Today we're reading chapters 53-65
Please be warned, the following will include spoilers for chapters 1-65 of Wicked Fox by Kat Cho. Read only if you've finished those chapters!
-!SPOILERS!-
Miyoung has a plan to shift all the loose gi she feels around the hospital into Halmeoni to help get her strength back and hopefully wake her up! On her first attempt she manages to reach Halmeoni in the in between place she is but Halmeoni doesn't want Miyoung to use to sick people's gi, possibly weakening them more, to save her 🙁 On the one hand I can see why she doesn't want people to suffer because of her but on the other she must know that Jihoon is struggling without her and would want to wake up for him!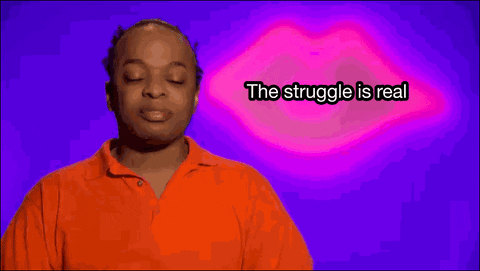 Noo I can't believe they're fighting already! They're both so strong willed and stubborn and they're both going to have such different views on how to do things that it's going to make things difficult!
Honestly, I think Junu is my favourite character! When he said "Too bad there's no one around supernaturally made to woo women", I actually can't deal with it! I kinda want to be friends with him but don't think I could ever fully trust him!
Also, Junu giving Jihoon advice on what to text has me dying! Jihoon definitely doesn't want to like him but needs his help so is putting up with him and I love it!
Its honestly such a rollercoaster with Jihoon and Miyoung!! One minute they hate each other, the next they love each other! But it's so much better when they actually like each other!
Omg no is her bead affecting him??? What's going on?
Miyoung finally told Jihoon what had happened but now he doesn't believe that's she came back to help but instead thinks it was to get her bead back!! Its so sad that its Jihoon that now doesn't trust Miyoung after she finally lets her guard down around him but it makes sense that he would have trust issues after she just left.
OMG Detective Hae is her dad!!! I did not expect that!! Whaaaat!
If Yena lied about the fact they he left before she was born what else was a lie? Do you think detective Hae has pure intentions or does he have an ulterior motive?
Nara is back! Suddenly she's on team Miyoung…hmm do we think she actually wants to help them?…but she does seem to be warning them! What punishment could be 10 times worse!
Omg nooo Halmeoni ??I really thought they could save her. I can't believe she's really gone 🙁 Poor Jihoon is not going to handle this well. His Halmeoni was like his rock! I really hope his mum steps up now and comes back into his life!
---
And thats it for day 5! I'm so sad about Halmeoni and I'm worried about what Nara's Halmeoni has planned for Miyoung and her mother! How are they going to stop a powerful shaman?
I'll see you tomorrow for the last day of the readalong and to find out what happens!
Amy