Gorgeous picture by @foxxfae
Hi FairyLooters!
Welcome to the final day of our Wicked Fox readalong! That went by so fast!
So much has happened and I'm not sure how Miyoung and Jihoon are going to come out of this victorious but I'm so excited to find out!
What have been your favourite parts of the book so far? Or your favourite quotes? Let me know!
But let's get into the last few chapters!
Please be warned, the following will include spoilers for  Wicked Fox by Kat Cho. Read only if you've finished the book!
-!SPOILERS!-
Jihoon has another episode and passes out, waking up to the doctors telling his mum that his heart is getting weaker and it could be fatal!
Oh no! Yena has returned and has found Jihoon! Is she really going to kill him?
Miyoung can use the bead to track Jihoon and takes Detective Hae with her to find him and her mother! She wants to keep them both safe and alive but I don't think that will be an option :/ Something bad is definitely going to happen!
Yena says she has to wait for someone before she kills Jihoon…who could she be waiting for? Did she plan this and needs Detective Hae for something and knew he'd go with Miyoung?
Omg what! Detective Hae tried to kill Miyoung as a child!! That's why she's afraid of water, she almost drowned!
OH MY GOD DETECTIVE HAE HAS BEEN CONTROLLING YENA!! I did not expect that at all!
He knew the whole time that he was being nice to Jihoon that he was in love with Miyoung and he just wanted to get close so he could stop them!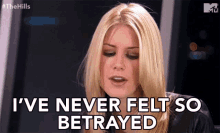 Detective Hae feels responsible for all the deaths that Yena and Miyoung have caused since he left since he didn't kill them so feels like he must do it now! They're both being tortured! Imma need someone to help them right now! Nara?
Ahh Nara showed up to try and help but her Halmeoni stops her!
Yena managed to gather some strength and went after Detective Hae but it took too much out of her 🙁
I had a feeling she might die but I feel so sorry for Miyoung! Yena was really strict but she did care a lot for Miyoung and just wanted her to be alive and happy! I'm glad she got to hear that her mother was proud of her.
Miyoung, too full with grief to do anything and sure she is going to die anyway spend days in bed but, eventually, the hundredth-day passes and Miyoung is still alive! Can she live without her bead now? Does she still need to feed?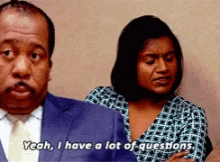 So Miyoung is somewhere between Gumiho and human and she doesn't know what that means or how long she'll live but for now she's enjoying whatever time she has with friends she never thought she'd have!
Ahhh how can it end like that! A warning from Yena from beyond the grave! What did she mean? Will Nara and her Halmeoni come back or is it another, new threat?
---
And that's the end of the book! So much just happened! I'm so excited to hear all your thoughts!
Thank you so, so much for reading with us! I hope these posts added a bit more excitement to the experience! Will you be participating in the next one?
Hope you enjoy the rest of your weekend!
Love,
Amy