Beautiful photo by @starlight_and_fairytales_
Hello Fairy Friends!
Happy July 1st! I hope you're having a good day so far and are excited for the month ahead! Are you ready for our fourth section of the readalong? Let's dive right in!
---
Please be warned, the following section will include spoilers for Witches Steeped in Gold by Ciannon Smart, from chapters 32 to 44. Please only read on if you've finished this section!
-!SPOILERS!-
After the final chapter in yesterday's readalong (and WHAT a chapter it was), we dive straight back into the action. We learn that the locket, which saved Jazmyne and Ira, is a jége AND not only that, but Kirdan has been keeping a secret— that he was actually sent to retrieve the four jéges and that he isn't an emissary. Kirdan believes that if they're in possession of two of the jéges, they may have the power to kill the Doyenne. The three of them form an unlikely alliance and observe a shook bargain.
Um, ok, moment to digest that please!
Ahead of the All Souls Night festival, Jazmyne, Kirdan and Ira meet to discuss their plan to find another one of the jéges. Tension ensues as Jazmyne gathers how Kirdan feels about Ira, but despite this Ira gives Jazmyne advice and a dagger in case she needs to protect herself.
YES, I'm here for the women helping each other even if I do get the feeling that something is going to happen between them (and not in a good way).
Enacting their plan while the festival goes on, Ira and Kirdan sneak into the palace and the secret tunnels Ira's family accessed via her father's old study. While searching them, they find a chamber and are attacked by a bottlelice creature. In the process of calling to her ancestors to help her kill the beast, she glances up to find a map spanning the ceiling of the chamber. Certain it could reveal where other jéges are hidden, Ira begins making a copy before she and Kirdan have another intense exchange.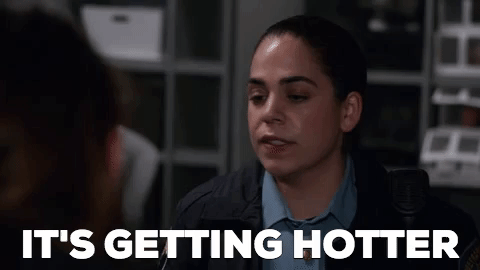 Meanwhile, Jazmyne enacts her part of the plan, luring one of the Doyenne's council members (Presider Magmire), away to an empty chamber where some of the Shields are waiting. While killing her, they're caught by another one of the Doyenne's Presider's (Presider Caldwell). Anya chases after her and traps her in a room, though she winds up unconscious as a result. Knowing she must fulfil the plan, Jazmyne musters up the courage to kill Presider Caldwell only for Kirdan to conveniently arrive and do it first. When the alarm is called as Presider Magmire's body has been discovered, Kirdan returns Ira to the Cuartel. To buy the others time, Jazmyne reports to the Doyenne and the other council members as they discuss what should be done, though concern mounts as the Doyenne realises Presider Caldwell is absent. Needing to ensure Anya's safety and protection, Jazmyne returns to the room where Anya and Presider Caldwell's body are. She moves Anya's body in time and as she's doing so reminisces over the exchange she saw between Ira and Kirdan. She comforts herself in the knowledge that she will pin the blame for everything on Ira.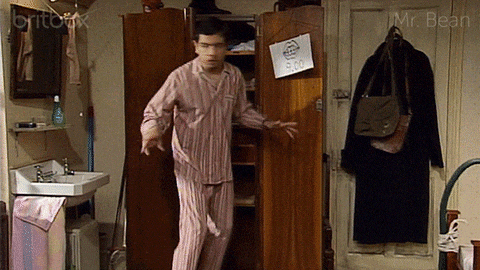 Back in her bohio, Ira awakes to a visit by Kirdan where they discuss how they feel about each other (lust disguised as hate for sure). After he leaves, the other Shields come to speak to Ira, asking her to prove they can be trusted and can help her. They play a game of Bull Inna Pen—a mother hen has to protect her 'chicks' and get them to their 'coop' before they're attacked by the 'bull'. The Shields end up proving Ira wrong by beating her at the game but afterwards kneel for her in respect. Not wanting to let them down, Ira lies and asks them to fight with her. They agree to, but Ira is wracked with guilt knowing she cannot live up to her promise because of the pacts she's made with the Doyenne, Kirdan and Jazmyne.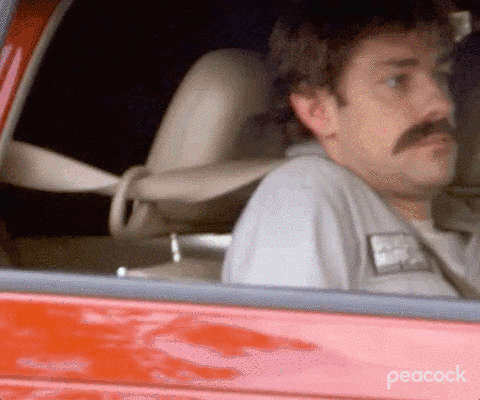 Later, as part of the celebrations, Ira and the other Shields at the Cuartel watch a griot witch enact the origin story of the Obeah and the Virago. At the end of the performance, all eyes fall on Ira as they know who she is. But before anything can be done, the Shields are alerted of an incoming raid from the palace. Kirdan returns Ira to her bohio but as soon as she and Delyse arrive, the Doyenne appears. Suspecting their involvement in the deaths of two of her Presiders, the Doyenne demands to know what occurred at the All Soul's Night celebrations. To protect Ira, Delyse kneels, offering herself to the Doyenne over Ira, but when Ira goes to kneel too, the Doyenne digs her heel into the back of her hand, puncturing her skin and drawing blood. When she leave, Ira realises the lengths Delyse is willing to go to protect her and guilt at abandoning her and the other Shields grows.
Later, as Ira translates the map she and Kirdan found in the tunnels, they discuss the next steps in finding the next jége. Kirdan informs them that he and Ira will travel to the Salt Woods to retrieve the mirror. Jazmyne dismisses Ira before the meeting is out knowing she will have to 'deal' with her given the infatuation between she and Kirdan so later informs Ira that Kirdan's flirtations were all a ruse to get Ira to trust them. Although Ira acts as though she doesn't believe Jazmyne, she grows angry following the exchange. And when Kirdan arrives later to escort her to the Salt Woods, Ira remains angry with him though she finds herself unable to remain so for long. As the Salt Woods are too far to sift (teleport) to on such little gold, Kirdan and Ira ride his shadowcat, but in doing so Kirdan ends up pressed up behind Ira as they ride only intensifying the tension between them…
---
And we leave it there for today! Wow. I'm still reeling from everything that's happened to be honest! Will Kirdan and Ira be able to find the next jége? And what is Jazmyne's long term plan? I feel like she and Ira have more tricks up their sleeve and I can't wait to see what they do next!
Do let me know your thoughts below, and I'll be back tomorrow for the final day of the readalong!
Love,
Tash