Stunning photo by @kissesbetweenchapters
Hey Fairy Friends!
We've made it to the final day of our Readalong! I hope you've enjoyed it? I know I've had a great time reading along with you all and hearing your thoughts in the comments!
But we're onto our final section, and a dramatic one it is! Let's get started because I have a feeling we're going to be emotionally exhausted (in a VERY good way) after finishing this book!
---
Please be warned, the following will include spoilers for Witches Steeped in Gold by Ciannon Smart! Read only if you've finished the book!
TW for this section: minor references to suicide
-!SPOILERS!-
Ok, are we ready?
We're kicking off the final day of the readalong with Jazmyne and I don't know about you, but I feel like she's being a little bit shady at this point.
Concerned by Kirdan and Ira's relationship, Jazmyne approaches Vea (the pirate Queen and her sister's ex) and Roje to back her for Doyenne, but learns Vea is dead. As a result, Roje informs Ira of the impending siege in a few month's time in order to find a new pirate Queen. In a daring move, Jazmyne tells Roje to back her instead to which he asks (in a rather flirtatious way) what she can give him in turn. She promises him the jéges, the Conduit Falls (the golden waterfall of power) and a seat on her council to which he responds that he will be in touch.
Cut to Ira and Kirdan on their journey to find the jége mirror. Astride Kirdan's shadowcat, Kirdan surmises Ira's directing her anger at him when she really hates herself for letting so many people down—she was supposed to be a Virago. Calling to her ancestors, Ira manages to retrieve the mirror of two faces when magi attack. Managing to escape and sift away, Ira asks Kirdan to sift her to the graveyard rather than her bohio. He does so and she gives him the box containing the mirror. However, after he leaves, we learn that she took the second mirror in the box for herself (though Kirdan doesn't seem to know that there is a second mirror). On her way back to the bohio, Ira is stopped by Xianthippe guards, who inform her that the Doyenne wishes to speak with her about the bruckout at the Cuartel that evening—they escort her away to the palace cells.
A breakout at the Cuartel?! Sounds like that's news to Ira as well as me!
In a tunnel adjacent to her chambers, Jazmyne and Anya listen to the Doyenne discuss what to do with Ira with her council. Someone suggests killing her to which the Doyenne agrees as it would send a good message. Jazmyne goes to the council meeting to reason with the Doyenne as she needs Ira for her plan. She informs her that Ira appears to be looking for something, implying the jéges without actually saying it. Annoyed that Jazmyne hadn't informed her of this news earlier, the Doyenne slaps her and leaves.
In the confines of a palace cell, Ira spies a captured Delyse and Sham being brought to the cells. They tell her they started the bruckout as she'd disappeared. Still reeling from what occurred, Ira is brought before the Doyenne along with thirty of the other Shields in the Cuartel. In a brutal twist of events, the Doyenne places a Pinocchio guzzu on Ira to control her movements, and once Delyse and Sham are brought in as well, the Doyenne forces Ira to kill them all, which she does…
And to be honest, I want to stop reading now because HOW DARE SHE DO THAT TO DELYSE AND SHAM?! but also I NEED to find out what happens next…
The following day, ahead of the Sole (the Yielding victor sacrifice), Jazmyne and Kirdan retire to her chamber when they discover Ira has broken in and waits for them there. They discuss their plan: Kirdan will release a beast during the Sole and will give Ira the jéges so she can sneak into the Doyenne's chamber to kill her. Ira asks Jazmyne if they were actually always meant to work together not against each other and that maybe someone wanted them to hate because they were worried about what would happen if they actually came together. Shaken by her words after Ira leaves, Jazmyne suggests to Kirdan that they kill her as well and that Kirdan must do it. Despite his attachment to Ira, he agrees.
WHAT? NO, Kirdan. You can't do that. And Jazmyne, shame on you!
Still angry about what the Doyenne made her do (I mean, who wouldn't be?), we learn Ira has made a new plan. Using hair pins she stole from Jazmyne's room, Ira kills the guards escorting her back to the Cuartel and finds a hidden tunnel within the walls of the palace, stashing away the guards' bodies before she's discovered. Afterwards, she mounts flags to the tunnel junctions signalling where they lead and emerges outside of the palace grounds where two of the other Shields wait for her. There, she discusses the plan she made with the Jade Guild: to storm the palace on Sole's night.
The night of the Sole arrives. Ahead of the event, Jazmyne is shown the sukuyan monster Kirdan plans to release during the sacrifice. The Doyenne escorts Jazmyne to the event where she tells her she knew that she was working with the Nameless and that she's actually proud of her (wow, the Doyenne really is twisted, isn't she?). Upon arriving at the event where Ira waits, Jazmyne watches Javiel (the winner of the Yielding who is about to be sacrificed) walk the road to the sacrificial altar when she hears a screech and the monster descends upon them all. Though, we realise, not just one monster—A LOT of them. Understandably, panic ensues as the sukuyan kill many of the gathered Alumbrar. Before the Doyenne is hurried to safety, she hands Jazmyne a book, but as soon as she's out of sight, Jazmyne is grabbed from behind and dragged to the altar where the monsters feast.
Unlike Jazmyne, Ira remains safe inside the palace with the Doyenne. As part of her plan, Ira pours a drink for herself and the Doyenne, adding poison to both, before demanding to know why the Doyenne killed her parents. The Doyenne explains the deal she made with the other Obeah who were the ones who actually wanted to overthrow Ira's parents, though she admits she did kill Ira's mother. We learn more of the Unlit and how the Doyenne was hurt by them when she was young, resulting in her mother committing suicide. The tragedy left the Doyenne with only vengeance in her heart to punish the Obeah who hurt her. While the Doyenne speaks, Ira manages to control her and hurt her with the deleterious doll she's made of her (from the hairs she left behind during her many visits to her bohio). When the Doyenne's power begins to grow due to the gold she has on her person, Ira attempts to use the power of the mirror and her amplifier connected to Kirdan. After a powerful struggle, Ira manages to kill the Doyenne. But before anyone can relax (including us as readers), an explosion occurs outside the room and Jazmyne emerges alongside Roje. She tells Ira that killing the Doyenne is punishable by death and instructs Roje to take her to the altar. Like us, Ira cannot cannot believe she has been double crossed by Jazmyne.
Never trust a witch, indeed!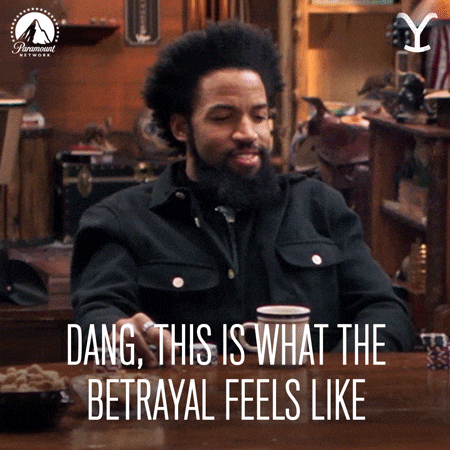 Rewind to an hour earlier—Jazmyne realises Roje is the one dragging her away and is actually taking her to safety with his crew. All hurry back to the palace where Jazmyne uses her blood to lock everyone outside so the palace cannot be taken. Roje takes Jazmyne to the place Kirdan is being kept where he informs her that Kirdan is the son of the Zesia Doyenne and that he's lied to her all this time (ohhh we always knew there was something fishy about Kirdan). Kirdan fights back, telling Jazmyne that she wasn't right for Aiyca since she turned against her own. Betrayed, Jazmyne orders Roje to draw his knife and tells him someone will be sacrificed tonight before instructing him that Kirdan requires his immediate attention.
WHAT? Is this the end for Kirdan?!
Escorted to a chamber, Ira is informed that she will be sacrificed in order to protect Aiyca. While Jazmyne goes to speak to her people (as their new Doyenne), the chamber door bursts open and Kirdan appears (thank the witches!). As he rescues Ira, we learn that both Delyse and Sham are also still alive after Kirdan placed their faces on two guards instead before Ira 'killed' them. Appearing before her, they all move to escape when they are stopped outside by Roje and his pirates where Ira learns of Kirdan's true identity. Using their conduit gold, they fight back. Realising where she is, Ira hurries to the nearby graveyard and calls on her ancestors. The skeletons of her ancestors rise from their graves to attack the pirates. But as Ira returns to the group, Kirdan clamps her in chains.
Ok, can everyone stop betraying each other PLEASE??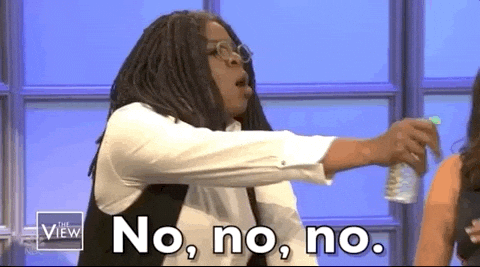 Jazmyne and Anya step down from the altar where they pretended to sacrifice Javiel even though they actually used one of the bodies and an illusion glyph while the real Javiel remains in the holding cells. As they leave, they are approached by Roje and his pirates who inform them that they lost Kirdan and Ira. Angry, Jazmyne dismisses Roje to defend the island and to go to the holding cells. When alone, Jazmyne tells Anya what she promised Roje (the jéges and the falls) and how she does not have them until she remembers the book the Doyenne gave to her before she fled for safety and knows that that must have been the grimoire (one of the jéges). They try and find it but to no avail, which means that they only have three months left of the island being protected before Ira, Kirdan and every other enemy can attack. 
Kirdan sifts Ira and the others to a volcanic island where Ira learns that she is in fact not a prisoner. With the restrictions from the pact she made with Jazmyne, in order for Kirdan to remove her from the island, it had to appear (and she had to believe), that she did not have free will. As it turns out, Kirdan made a deal with Delyse and Sham to fight back against the Doyenne. The two of them speak as Kirdan heals her wounds, but despite the sparks between them, Ira knows she cannot give into Kirdan. We learn more of the Unlit and how more and more monsters are attempting to breach the veil between life and death—and that every time the ancestors are called, the cracks get bigger (and Ira has been doing A LOT of calling to her ancestors). They return to the others and discuss what they must do next: destroy the monsters and move against Jazmyne. In order to overthrow the new Doyenne, they require the jéges and we learn Kirdan has the grimoire (which he stole from Jazmyne before he escaped) and Ira has the other half of the mirror from the graveyard, so they are evenly matched against Jazmyne (apart from the fact that the the latter has pirates). The book ends with Ira agreeing to go to the Sky Lands to convince the witches there to help their cause as despite saying 'no' to the Jade Guild and the Zesians in the past, they may think differently when faced with the true heir of Aiyca.
---
And WHAT an ending! So many twists. So much betrayal. And SUCH a cliff-hanger too. Did you see any of it coming? I was definitely taken by surprise and cannot wait for the second book.
Thank you all so much for joining me in this readalong! I hope you've enjoyed it as much as I have, and do be sure to share your photos on Instagram to celebrate reaching the end!
We'll be back soon with a readalong for our next book, so be sure to stay tuned for more.
In the meantime, have a wonderful weekend! 🙂
Love,
Tash