Beautiful photo by @mayushiibooks
Hello Fairy Friends!
It is day 1 of our readalong of Girl, Serpent, Thorn by Melissa Bashardoust and I am SO ready for this one!
Before we start on today's chapters though, how is everyone? What have we all been reading, anything I should be adding to my already excessive tbr? ? Let's catch up in the comments!
Alright, now that we're all caught up, let's get on with the readalong!
Today, we start from the prologue and we will be reading to the end of Chapter 6! Grab a beverage of your choice and some snacks and snuggle down for a reading session and then join me in the comments to chat about it!
Please be warned, the following will include spoilers for Girl, Serpent, Thorn Chapters 1-6! Read only if you've finished those chapters!
-!SPOILERS!-
We begin with the prologue which has me feeling ready to snuggle down into this fairy tale.
"Stories always begin the same way: There was and then there was not"
We are told a story about a young girl who saves a woman trapped by a demon and how the demon or 'div' enacts revenge by placing a curse on her. This girl one day becomes Queen and gives birth to twins, a boy and a girl and to her horror discovers the curse is real, her firstborn daughter is born poisonous to the touch! I'm already so intrigued!
We meet the cursed princess Soraya looking over Golvahar. She watches the royal family return to the palace where she is kept hidden away, a shameful secret even though her twin brother Soroush is the young Shah of Atashar. Her family have their reputation to protect and her secret can never get out as poisonous creatures are said to belong to the Destroyer. Ooh I'm excited to learn more about this!
Ooooh who is this man she spots travelling with them, could we be meeting a love interest so soon?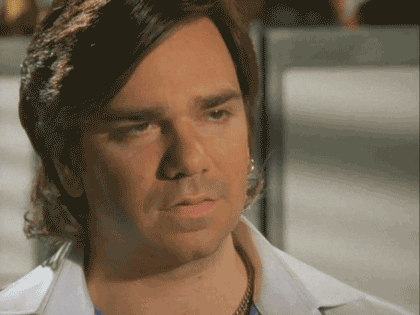 I'm already feeling so sad for Soraya, due to her curse she is hidden away and can't even embrace her mother in greeting. And now her brother is betrothed to her childhood best friend causing her to feel bitter and resentful. Oh wow her veins turn green when she's upset, that's pretty cool!
Wait her ancestor is a bird?!
We learn of the first shah in her family's dynastic line, who overthrew the wicked Shahmar and ascended to the throne over two hundred years ago.  The simorgh—the legendary symbol and protector of Atashar—adopted him as her son and gifted him a single feather, which would keep him his descendants safe from the Destroyer's forces.
We are already learning so much! But this is pretty sad no? Soraya seems to see herself as the monster in her own story and she seems desperately lonely.
Enter this mysterious young man…
Oh wow did Soraya have deeper feelings for Laleh? It would explain her reaction to the news of the upcoming marriage.
It turns out the mystery man saved her brother's life and for his bravery Sorush made him one of the azatan!
The captured div is down in the dungeons and Soraya is feeling hopeful that this div may know a way to break her curse…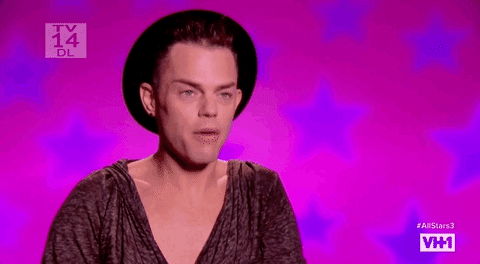 Too bad her mother forbids her to speak to the div insisting that she can't trust anything it says. Understandably her mother is cautious, she has dealt with a div before, right?
Oh wow this mother daughter relationship is clearly under a lot of stain, they must both feel a tremendous amount of guilt. Soraya is cursed because of the choice her mother made and they never talk about it.
We find out more about the Shahmar and how he was once a prince who had become so twisted by his crimes that he had transformed into a serpentine div. Soraya has nightmares about him and fears that her curse will one day transform her too!
Oh okay so she's going down to the dungeons anyway as she's far more afraid of herself and of what she might become than any div.
Ugh this Ramin guy is the worst huh? What's his deal? Oh and it turns out he is the reason for Laleh distancing herself from Soraya, wow I repeat this guy is the worst.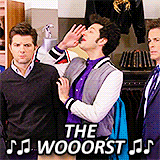 She holds back her rage and urge to kill him telling herself that she is not the monster from her dreams but boy I understand the temptation here. Will she always be able to keep her emotions in check?
Let's hope she has better luck getting her brother's permission than she did her mother's!
Soraya is feeling a lot of envy when she sees her family with Laleh, her being dis-included as always ?
Oh here he is! Azad knows who she is from a story his father told him and there's definitely some chemistry here…
Damnnn she's his 'favourite story' as pickup lines go, that's a good one!
For the first time, she sees herself as Azad had imagined her—"the heroine of a story, not the monster." But she can't let herself enjoy the fantasy, she can't let herself hope.
But of course Ramin shows up and after being rude to Soraya Azad punches him!!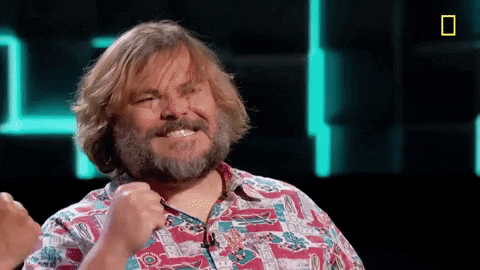 But oh no the cat's out of the bag as Ramin exposes her curse! What is this guy's deal? Why does he hate her THIS much? Does he truly think her evil when they knew each other as children-there must be another reason surely?
Okay so he's not put off apparently "You're better than any story,"
She tries to warn Azad away but he says he's not afraid of being near her, this guy is truly smitten, huh? But she's been hurt before, she can't trust he will stay.
Ooooh he might have access to the dungeons? She can use him to get to the div?
The secret passageways sound cool just as a side note ?
We learn some more about the divs and "Esfand," which when burnt weakens the divs. This is being used to subdue the div in the dungeons so they are able to follow the smell…
Oh wow the div is a girl, I wasn't expecting that!
Oooh the div already knows who she is, not just her title but her name too! Does she know of the curse though?
Interesting so her name is Parvaneh—moth or butterfly. And her people the Pariks all know of Soraya, "The human as dangerous as a div."
We learn that Pariks look the most human, so they are able to blend in and they work as spies but spies for who?
Parvaneh asks why she would want to end her curse when she could wield so much power but unlike a div, she refuses to enjoy being deadly.
Wait she's saying the Queen lied about how Soraya became cursed?!
Was it possible that she forbade Soraya to visit the div because she feared what Pravaneh would reveal? Or is the div lying and is their nature?
She does make some very good points though! Why did the curse not manifest until a few days after her birth? And why the firstborn daughter? Why not simply the firstborn child?
And the clincher! Why would a div curse a child to be poisonous even to divs? "Why create a weapon that can be used against you?" Okay I'm beginning to suspect her mother has been lying to her…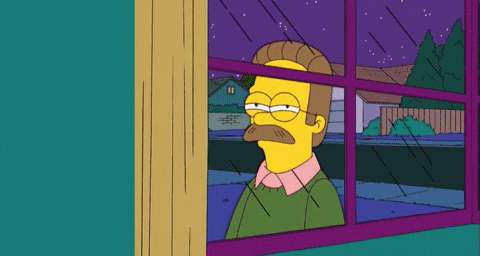 Ooooh Paravaneh may know how to break the curse! THINGS JUST GOT INTERESTING!
Ah man guards have arrived leaving our questions unanswered for now!
I can't wait to see if Soraya will confront her mother about this! Did she lie and if so why? Is her mother keeping the truth from her to protect her maybe? Was Soraya given this curse to become a weapon against the div? Or is Parvaneh just toying with her? She made some really good points and it doesn't add up hmmmm
---
I need to know! Do you have any early theories folks? Or general thoughts on the story so far? I'm loving the world building and fairy tale elements and I'm also excited to see how this potential romance develops!
Let me know all your thoughts and I will see you all tomorrow!
Love,
Codie